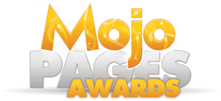 San Diego, CA (PRWEB) May 23, 2012
MojoPages, a leading online business directory, will crown the "Best Home Remodeler" in various cities across the U.S this week. Voting for the Best Carpet Cleaner category will end on Saturday, May 26th at midnight. Voters have shown support to their favorites by rating their experience and writing a review.
Each week, MojoPages features a business category to award. Voters nominate businesses by browsing the site and writing reviews for their favorite places. The more positive reviews a business receives, the higher its "Mojo" score is. Businesses with the highest "Mojo" score rise to the top.
It's a high honor to receive the MojoPages Award for Best Home Remodeler. Along with receiving bragging rights and recognition, the winners are rewarded by being listed at the top of relevant searches on MojoPages.
"Hundreds of votes are coming in from every corner of the country. We are excited and anxious to announce the Best Home Remodeler across the U.S. on May 26th," said Jenn Gartz, Director of Marketing at MojoPages.
For more information and the full list of nominees, visit: http://www.mojopages.com/
About MojoPages
MojoPages.com is a next generation local search solution which private labels its technology for 100's media websites, such as local newspapers, TV and radio stations. The company's solution includes a directory of over 15 million domestic merchants that are ranked based on their reviews and ratings so that the best businesses rise to the top of search results.