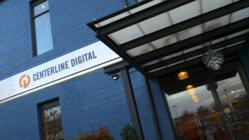 Raleigh, N.C. (PRWEB) May 09, 2012
Centerline Digital, the region's premier digital marketing agency, is proud to announce it has moved into its new headquarters at 509 W. North Street, in Raleigh's burgeoning Glenwood South District. The move comes after 11 years spent at 310 S. Harrington Street as one of the first businesses to occupy Raleigh's Warehouse District.
During the company's 18 years in downtown Raleigh, Centerline Digital has grown from two employees to more than 80, nearly doubling in size during the last 18 months. The company's offerings and revenue have grown at a similar pace.
"It's a bittersweet move," said Charles Long, Centerline Digital's founder and chief executive officer. "We were one of the first to move into the Warehouse District, and it was great to be an anchor for the community that's now thriving there. Our new home will give us back many of things that we ran out of room for in our previous space— our studio, group-work areas and conference rooms — while keeping the open, inspiring loft feel. And we're excited to become part of the energy around Glenwood South."
The building at 509 W. North Street was completely redesigned and transformed to accommodate Centerline's growing workforce and client needs. The building features nearly 20 foot ceilings, an onsite production studio complete with green screen and floor-to-ceiling glass conference rooms and offices. Employees unwind at a custom-built lounge area that includes antique church pew booths and Guinness on tap at the bar. Photos of all stages of refurbishment available upon request.
About Centerline Digital
Centerline Digital is a content marketing agency that helps clients craft strategies to reach their target audience in the places they already live online. We create the media to activate those strategies — from video and animation to websites, mobile applications and games. The results are greater brand awareness, deeper engagement, more qualified leads, and increased sales. For more information, please visit http://www.centerline.net.