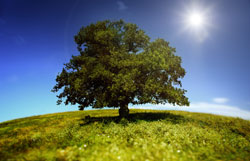 Gastonia, NC (PRWEB) May 09, 2012
Dr. Energy Saver® Charlotte has shown its support of Earth Day 2012 by sponsoring and exhibiting at the recent Earth Day Celebration of The Schiele Museum of Natural History on April 28th. The event provides a venue for businesses and organizations to showcase their products and services while supporting the popular Museum.
As energy experts, Dr. Energy Saver Charlotte is eager to do their part for the environment by offering homeowners energy-efficient customized solutions. The Earth Day Celebration provided the perfect opportunity to educate customers about how they can conserve energy at home throughout the year and save money as a result.
In addition to educational exhibits, the celebration offers crafts, food, games and entertainment. This year's theme was endangered species and featured a live animal show. More than 600 people typically attend the event. The Schiele Museum promotes awareness and appreciation for nature through its exhibits, educational programs, and publications.
Dr. Energy Saver Charlotte is a sister company to Gastonia Sheet Metal, now GSM Services, a third-generation business that has greatly expanded over the years to become the local resource for energy-saving products. Dr. Energy Saver is part of a national network of energy-conservation contractors offering home energy assessments and solutions from their trained and certified professionals.
With honors and awards to their name, Dr. Energy Saver Charlotte services the greater Charlotte area as well as parts of South Carolina. They offer many services from spray foam insulation, crawl space work, and replacement windows. They are the trusted air conditioning contractor in Charlotte and all surrounding locations.