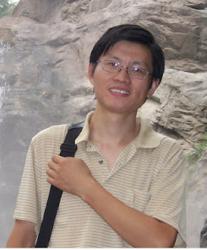 Thi seminar is designed for those who have an interest in how physical or mental well being is affected by seasonal change, who are interested in the fluctuation of body energy or who want to learning more about traditional and homeopathic resources
(PRWEB) May 09, 2012
Fulbright Scholar Dr. Baohua Wang and other traditional medicine experts and practitioners will present a day of learning and well being at Salt Lake Community College. This special Health and Wellness seminar will take place on May 11, 2012 in the auditorium of the Miller Free Enterprise Center at the SLCC Miller Campus, located at 9750 S. 300 W. in Sandy, Utah.
These thought leaders in eastern and other traditional medicinal techniques will offer unique insights about how to live and be well in the modern world. The seminar is designed for those who have an interest in how physical or mental well being is affected by seasonal change, people who are interested in the fluctuation of body energy level and anyone wanting to learning more about traditional and homeopathic businesses and resources in Utah.
Dr. Wang has taught at the Chinese Capital Medical University, in Beijing, China since 2004. His research focus is the classic theory of acupuncture. He will discuss personal "yin-yang," common illness for the yin-yang and how to regulate the body through food, sports, physical surroundings, tea, music, acupuncture and herbs. Dr. Wang will also discuss how to maintain wellness utilizing the lessons taught by nature.
Dr. Robert Zenghas more than 24 years of experience working in the traditional medicine field. He is dedicated to enhancing the development of oriental medicine in the state of Utah, and has served as director of American Association of Acupuncture and Oriental Medicine as well as the chairman for Utah Association of Acupuncture and Oriental Medicine.
Dr. Nancy Steely is a licensed Naturopathic Physician and a graduate of Bastyr University. She has been a holistic healthcare practitioner since 2000 specializing in disease prevention. Her global travels have given her unique insight into the ideologies and methodologies of practitioners and health professionals world-wide. She has written on a variety of personal and public health topics for livestrong.com and ehow.com.
Dave Card is the owner of Dave's Heath & Nutrition. His unique balance of education, intuition and experience has drawn over 10,000 clients in his career—more than 3,000 last year alone. He holds a bachelor's degree in Psychology from the University of Utah and has been involved in the health and nutrition industry since 1980. He graduated as a Certificated Homeopath (C.H.) from the Hahnemann Academy of North America, and has his Master Herbalist (M.H.) certification from the School of Natural Healing in Springville, Utah.
The presentation will conclude with a complimentary tea tasting lead by Dr. Wang as he explains which teas are suited to alleviating various physical ailments and describe the keys to successfully using them to heal the mind and body.
The seminar is sponsored by SLCC's School of Professional and Economic Development and Utah Valley University. To attend the seminar, please register by May 9, 2012. To register, please visit http://www.mbrcslcc.com/healthyliving or call 801-957-5200.