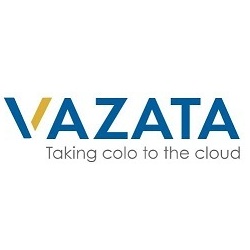 "By bundling The VAZATA Cabinet with a free virtual server, we're staying true to our mission to simplify the migration path from colo to the cloud." - Lance Black, CEO
Dallas, TX (PRWEB) May 09, 2012
VAZATA, a leading provider of complex managed hosting, colocation and Infrastructure-as-a-Service (IaaS), announced today the launch of The VAZATA Cabinet, a fully loaded solution that establishes a new benchmark at a monthly $999 price point.
Lance Black, CEO of VAZATA, commented, "we wanted to make a compelling offer to the market – we've bundled a fully managed cabinet with a free virtual server, 500GBs of managed storage and comprehensive help desk and on-site support services for a monthly price that makes incredible financial sense. We set the customer up with power and network inside a locked cabinet that resides in our Tier III, SSAE 16 Type 2 and FISMA compliant data centers, and we completely support the solution while the customer maintains control over everything else."
The VAZATA Cabinet includes a 42U locking cabinet, redundant power feeds (power strips included), bandwidth (multi-carrier blend, 100Mbs port and no commit) and 24/7 help desk support. Also included are a 24 port managed Ethernet switch, managed firewall services, a virtual server (1vCPU, 4GB RAM, OS) and 500GBs of managed storage provided through VAZATA's vStructure™ platform.
Mr. Black added, "not only does this product offering beat the market for high quality cabinets, but it also provides our customers with a clear, easy path for cloud infrastructure utilization supporting functions like mission critical applications production, disaster recovery, storage and test/dev environments. By bundling The VAZATA Cabinet with a free virtual server, we're staying true to our mission to simplify the migration path from colo to the cloud."
To learn more or request a sales brochure, contact VAZATA.com.
About VAZATA
VAZATA is a complex managed hosting and Infrastructure-as-a-Service (IaaS) provider serving Global 1000 businesses, U.S. Federal Government Agencies and Mid-Market Enterprises. The company provides highly secure, stable, and scalable technology solutions that meet the challenges of its global customers using a proprietary cloud architecture called vStructure™. The vStructure™ IaaS platform allows for enhanced computing capabilities, accessibility, and fiscal viability in solutions designed to grow with organizations of all sizes. VAZATA's IaaS architecture supports customers in their hosting needs and also provides solutions for disaster recovery and business continuity for mission critical applications. In 2011, VAZATA was the first company to receive an Authority to Operate as a cloud services technology provider to federal agencies. The backbone of support is its purpose built IaaS supported by three world class data centers, which have all achieved FISMA and SSAE 16 Type II compliance. Data centers are located in Texas and Northern Virginia.