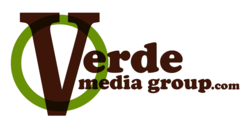 Los Angeles, CA (PRWEB) May 10, 2012
Verde Media Group Inc., (OTC:VMGI) today announced that it has mutually terminated and unwound its acquisition of Heathrow Natural Food and Beverage Inc. Following the terms of the Termination Agreement, Verde Media Group Inc. has returned to the treasury and canceled the fifteen million (15,000,000) shares of the companies common restricted stock that was previously issued to Heathrow Natural Food and Beverage Inc., as noted in Verde Media Group Inc. quarterly report dated for the period ending September, 30th 2011, for the acquisition of Heathrow Natural Food and Beverage Inc.
This corporate action will effectively reduce the total shares of the companies issued and outstanding common stock. The company will make a public announcement when the changes are accurately reflected on OTC Markets.com.
Link to the filing- Quarterly Report Period Ending September 30th, 2011
DISCLAIMER: CAUTIONARY DISCLOSURE ABOUT FORWARD-LOOKING STATEMENTS
The results described herein cannot be guaranteed. This release contains "forward-looking statements" within the meaning of Section 27A of the Securities Act of 1933, as amended, and Section 21E the Securities Exchange Act of 1934, as amended and such forward-looking statements are made pursuant to the safe harbor provisions of the Private Securities Litigation Reform Act of 1995. Statements in this news release other than statements of historical fact are "forward-looking statements" that are based on current expectations and assumptions. These expectations and assumptions are subject to risks and uncertainty, which could affect the Company's future. Forward-looking statements involve risks and uncertainties that could cause actual results to differ materially from those expressed or implied by the statements, including, but not limited to, the following: the ability of the Company to provide for its obligations, to provide working capital needs from operating revenues, to obtain additional financing needed for any future acquisitions, to meet competitive challenges and technological changes, and other risks. The Company undertakes no duty to update any forward-looking statement(s) and/or to confirm the statement(s) to actual results or changes in the Company's expectations.