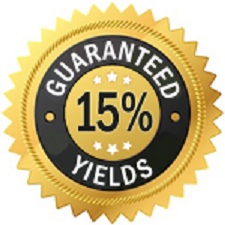 We are the only company offering guaranteed yields of 15% per annum over 2 years and as far as I know the only investment opportunity in Australia that is underwriting performance to such a high level
Brisbane,QLD (PRWEB) May 09, 2012
MICHIGAN UNEMPLOYMENT PLUMMETS
The Good news coming from Michigan keeps on coming and if the 8th largest state in the USA by population keeps up it's recovery it will likely be one of the great features of President Obama's campaign to get re-elected. The US Bureau of Labor statistics recently declared Michigan's unemployment to be at 8.5% compared to 14.1% in 2009, in a survey by PNC Bank of Michigan Employers last month, over a third were planning to create new jobs in 2012.
BUSINESS ACTIVITY ESCALATES
Michigan's Cobo center is now seeing a surge in demand as it continues it's $299 million refurbishment, advance bookings for Michigan's summer tourist season are well up on last year,Four Chrysler plants skip summer shutdown to meet sales demand and Motown is becoming the new Silicon Valley.
FORECLOSED REAL ESTATE STILL HIGH INVENTORY
Meanwhile despite substantial economic recovery and business activity starting to really escalate, the portfolio of bank owned foreclosed real estate in Michigan is still substantial offering Australians a "once in a generation opportunity" according to Phil Gerathy of USA Foreclosures Pty Ltd. "The dramatic fall in unemployment is providing a growing pool of people looking to rent in good commuter cities where banks own substantial amounts of foreclosed real estate,lending terms to people with a less than perfect credit history are still tough even if they have a good job but this may not be the case forever". Certainly by election time the way things are going Michigan could be closing in on Pre GFC economic metrics. In January 2007 Michigan Unemployment stood at 6.9% according to the US Bureau of Labour Statistics.
GREAT INVESTMENT VEHICLE FOR AUSTRALIANS
USA Foreclosures offer their US real estate service to Australians with self managed super funds, access to a line of credit as well as cash buyers and for investments of $50,000-100,000 investors tend to be achieving more than 20% yields and capital gains north of 50%. "We are the only company offering guaranteed yields of 15% per annum over 2 years and as far as I know the only investment opportunity in Australia that is underwriting performance to such a high level, if you got more than 5% out of anything else guaranteed, I would be surprised" says Gerathy.
As the good news continues to cascade out of Michigan it will be interesting to see if the rest of the country keeps up, it would certainly be a shot in the arm for the rest of the world if American consumer confidence returned to pre GFC levels.
ABOUT USA FORECLOSURES
After 3 years of Buying Foreclosed real estate in Michigan,USA Foreclosures Pty Ltd offers incredible experience and knowledge about this marketplace, it's opportunities and the areas to stay away from. The team comprises of a group of experts creating wealth for their clients through integrity and professionalism. The team includes specialist accountants,lawyers, Michigan based agents and combined decades of Commercial experience. USA Foreclosures offers an end to end service, from purchase of property to managing any refurbishments to finding tenants and to locking in capital gains by selling the investments. Typical yields are over 20% and typical capital gains are north of 50%,hence MD Phil Gerathy calls it a "once in a generation opportunity" for Australian investors. To read the latest news about USA Foreclosures please go to http://usaforeclosures.com.au/