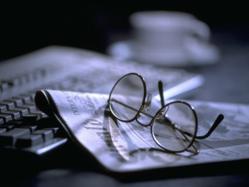 "We believe that providing IT Consulting on-demand will allow customers to purchase only the services they need, exactly when they need them."
ST. CHARLES, Illinois, U.S.A. (PRWEB) May 10, 2012
Data Center Enhancements Inc. is pleased to announce their "Professional Consulting as a Service" program for on-demand senior IT consulting services. For an annual fee of $24,800, companies can brainstorm with IT Subject Matter Experts and Senior Technology Professionals on issues regarding analysis, strategy, planning, architectural design, implementation, management and other complex technical issues. In addition to our staff of skilled IT professionals, we leverage an extensive network of technical associates in related fields, as well as established vendor channels to ensure problems are mitigated by comprehensive, state-of-the-art knowledge and experience from industry-recognized SMEs and thought leaders.
On-demand services - an ability to purchase only what-you-need, when-you-need-it - is an attractive proposition. The promise of achieving increased savings by utilizing a "Cloud Services model" for delivery of technical consulting provides an important strategy for resolving IT needs. If "Cloud Service" can lower hardware and software costs, why not extend this capability to industry-leading IT consulting services as well? Expert advice is available on-demand, providing precisely the assistance needed at a price that fits most IT Department budgets.
Some of the services and technologies our PCaaS program encompasses are:

IT Budget Analysis and Optimization
Systems Consolidation/Virtualization/Efficiency
Storage Capacity Planning and Management
Backup & Recovery Efficiency
Enterprise-wide Security Implementation
Business Intelligence (Big Data Systems)
Data Center Modernization and Energy Optimization
E-Discovery Infrastructure Design
Mobile Infrastructure Design and Deployment
Regulatory Compliance
Disaster Recovery Planning
Project and Program Integrity Reviews
Implementing a PCaaS agreement is both inexpensive and simple. Under the terms of an annual contract, senior IT consultants can be contacted directly for an in-depth consultation of up to a fixed number of hours each month. If additional hours are required for specific projects, blocks of additional hours can be purchased. Any unused time in the current month may be "rolled over" and are available in following months up to the end of the contract.
During the workday, IT Specialists in a variety of technical fields are available by phone, e-mail, Instant Messenger, Skype videoconferencing, LiveMeeting, or other communications media.
According to Randy Cochran, President & CEO of Data Center Enhancements Inc., "This service is a logical complement for other on-demand "Cloud" products. As IT systems' complexity increases and available budgets decrease, Professional Consulting as a Service becomes more economically attractive. Senior technical advice and experience is critical during the early phases of most projects, but may not be necessary at all times. This new service allows companies to buy only the amount of assistance they need, exactly at the point when they need it most."
Clients are not limited to working with a single Technical Specialist, but may choose to engage several Subject Matter Experts to resolve multiple problems in parallel. PCaaS services can be used for vendor-neutral analysis, external "best practices" guidance, technical review, technical evaluations, regulatory compliance, and many other activities.
For information about Data Center Enhancements Inc. new Professional Consulting as a Service program, please visit our Web site at http://www.dc-ei.com or contact Randy Cochran at (630) 513-9747.
Data Center Enhancements Inc. was founded in 2003 as a Veteran-owned IT professional consulting services provider. The company is engaged in analysis, specification, architectural design, implementation and project management for complex and highly sophisticated information storage systems and related infrastructure. We strive to equal or exceed the same level of professional skills found within the "Big 4" consulting firms, but without the cost, inflexibility, and lack of personalized service associated with large organizations. Additional information about Data Center Enhancements Inc. products and services can be found at http://www.dc-ei.com.