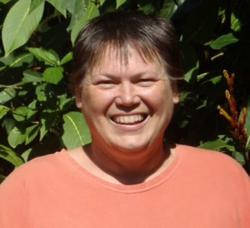 You can only speak your own truth or shrink from it
Monteverde, Costa Rica (PRWEB) May 25, 2012
Mary Newswanger is to co-author a new business book, "Leading the Field: Strategies, Advise & Inspiration From World Class Experts." In this new business book, Mary Newswanger will be sharing her expertise in handling and overcoming negative public relations.
According to the International Centre for Prison Studies, the United States has the highest incarceration rate in the world. Mary Newswanger comments on this statistic by saying, "How many of these inmates have been falsely accused? And, even if guilty as charged, what is being done to enable them to reclaim their lives, overcome their situation, and become useful and productive members of society again?"
Mary Newswanger was born in Ohio and grew up on a small farm. Her family was close, loving and actively engaged in their community. She has lived and worked in many parts of the United States, though she's now married and resides in Costa Rica in a small community in the Cordilleras de Tilarán Mountains, with her husband where they have lived together for over twenty years.
Mary Newswanger is excited to be collaborating with other leading experts and best-selling author Robert Vitelli, to provide consumers with insightful information into various practices and professions, via this new book 'Leading the Field: Strategies, Advice & Inspiration From World Class Experts'.
Mary Newswanger
Newswangerspeak (at) gmail (dot) com