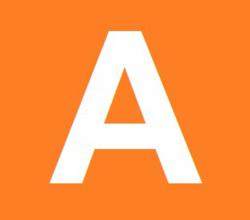 Read more about the topics of your interests and follow the latest news with Alltopics.com.
(PRWEB) May 10, 2012
Alltopics.com became a popular website stopover for anyone interested in the most comprehensive list of religious articles available right now, 24/7/365, on one convenient website. Whether faith is an integral part of a person's life, or one just wants to investigate more fully the latest stories, issues and problems with faiths around the world, Alltopics.com is the number one resource for articles of every religious persuasion.
Alltopics.com/religion rates the articles, garnered from social networks like Facebook, Google and Twitter, by popular demand. The website is the number one stop on the Internet that helps to find all the latest gossip, breaking news, unusual conditions and news flashes that might be relevant to the topic of Religion.
After entering Alltopics.com/religion one will find hundreds of articles, videos and media pieces, far more quickly and more comprehensively than some could discover if searched on Google or Bing. Whether it's tales of religious discoveries and journeys, new revelations from new faith movements, controversies within and between religious groups or just opinion pieces from or about religious leaders, Alltopics.com gathers it all into one site.
Users can browse literally dozens of articles about Religion guiding principles, vital doctrines or common beliefs as well as videos and images related to the topic. The more people search and click on the piece of information, the faster Alltopics chooses and saves the news. That is why the website is a database that's forever evolving and giving out information that is brand new. Since users can 'like' and recommend the news, the content is being created by the readers. That is why the news is always interesting and always new.
Alltopics.com is a spectacular website, a composite home for news, information, gossip, reports, visuals and news flashes, all offering the reader the best news, 24/7/365. It's arranged by subject and popularity so that everybody gets all the news one wants.
###