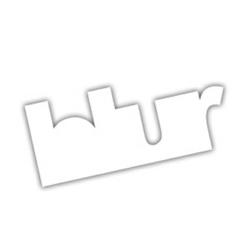 With blur Trading 2.0 we've developed a highly scalable architecture that extends our social, cloud and crowd technologies to deliver a unique trading platform for the Exchange
London, England and Dallas, TX (PRWEB) May 10, 2012
blur Group, specialists in running unique and disruptive online business services exchanges, today launched the latest version of the blur Trading platform that underpins the leading technology behind its Creative Services ExchangeTM.
blur Trading 2.0 automates and manages the entire creative buying process - from briefing requirements to pitching and delivering the final project using an advanced cloud-based platform that combines blur Group's social technologies and crowdsourcing techniques. It has been architected to support the rapid growth and use of the Creative Services Exchange, supporting unlimited numbers of creatives in its social crowds and enabling businesses to automate briefing regardless of location, size or structure.
The new blur Trading 2.0 makes the platform faster, more efficient and even easier to use:

Customers now have a unique account, improved management dashboard and dedicated collaboration space to brief, review and rate creative pitches and work with their selected creative providers through to project completion.
Creatives from blur Group's professional crowds have their own automated pitch tools and dashboards to make pitching for the projects on the Creative Services Exchange streamlined and efficient.
The platform is designed to generate intelligence on creative projects using the data collected from creative providers and customers from businesses across the world.
Philip Letts, CEO of blur Group commented on the new release "Since we launched the trading platform, blur Trading 1.0, we've seen that the cloud-based approach to creative services procurement is appealing to both those buying and delivering these projects. As part of our ambitious plans for global innovation and growth, with blur Trading 2.0 we've developed a highly scalable architecture that extends our social, cloud and crowd technologies to deliver a unique trading platform for the Exchange which helps both creatives and customers to streamline their processes further. And with streamlining comes greater value and greater quality."
blur Group is based in London, UK and Dallas, TX, US and numbers over 20,000 creative professionals and agencies from over 130 countries on its Creative Services Exchange. Since it launched in 2010 nearly 400 companies have briefed 725 design, marketing, creative, art and innovation projects, with total values of these projects at just over $10m.
---ends---