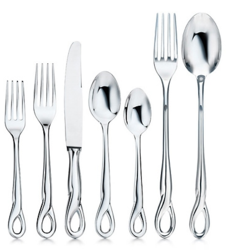 The good news is it's quite possible you could have hundreds of dollars worth of hidden treasures right in your own home.
San Diego, CA (PRWEB) May 10, 2012
It's a fact. Many people are struggling just to make ends meet in the face of today's depressed economic situation. It can be a stressful time when thinking about the conditions of this country's economy and the fact that it doesn't seem that things will get much better in the near future. The housing market is still not fairing very well, the stock market is down, the national debt is up and there doesn't seem to be any jobs available. These facts leave a lot of people wondering, "What can I do to get extra money to support my family and pay my bills?"
The good news is it's quite possible to have hundreds of dollars worth of hidden treasures right in your own home. These treasures could include gold or silver pieces such as coins, jewelry, watches, teeth, bridges, trophies, etc. Since the price of gold and silver have skyrocketed over the past several months, and are now at an all-time high, right now may be the best time to trade in old, broken or unwanted gold or silver pieces for cash.
Precious Time, located in San Diego, CA, specializes in buying and selling gold and silver. Precious Time is owned and operated by Lance Rodgers. Lance has over 15 years experience as a watch collector and dealer. Visitors to Precious Time are always provided with the highest and most accurate appraisal for their hidden treasures. The following are just a few of the gold or silver items that can be traded for cash at Precious Time:
■ Gold or Silver Coins
■ Trophies or Bowls
■ Broken Chains
■ Gold Teeth or Bridges
■ Diamonds and Diamond Jewelry
■ Name Brand Jewelry
■ Broken or Working High Grade Watches
■ And Much More
Recently, Amy was cleaning out her attic when she ran across a small box of broken gold jewelry she'd had since she was a teenager. She had seen advertisements stating that Precious Time would pay cash for broken gold jewelry, so she decided to visit the shop to get a quote on her box of broken jewelry. Amy left Precious Time with over $500 in her pocket for something she was about to throw away! Another Precious Time customer was going through a rough time financially after losing his job, so he decided to sell a gold coin given to him by his grandfather. To his amazement, he was paid over $1,000 for his gold coin at Precious Time!
Because of their many years experience in the wholesale business, Precious Time offers the best price when looking to sell your gold in San Diego. They also have a vast knowledge on designers, brands and makes such as Tiffany & Co, Rolex, Cartier, and Van Cleef Arpels, which is why they can pay premiums on these. In addition to paying cash for unwanted gold or silver pieces, Precious Time also sells jewelry and watches. They can also repair jewelry or watches and even make one of a kind pieces at your request.
Call or come by Precious Time today for all of your jewelry needs! Precious Time is located at 861 6th Ave #110, San Diego, CA 92101. They can be reached by phone at (619) 239-2500. Precious Time may also be found by checking out their web site at http://www.sandiegosbestjewelrybuyer.com for more information. Owner Lance Rodgers and the friendly and professional staff at Precious Time will be happy to assist you.