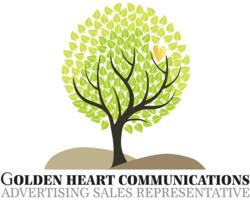 We maintain a firm commitment that our customers are priority number one and so our new website gives current and future clients a clear, intuitive way to learn about our services very easily
Lehavim, Israel (PRWEB) May 10, 2012
Golden Heart Communications, a fashion advertising agency designed to assist and exclusively represent fashion magazines, today announces the launch of its redesigned website, http://www.ghcomms.com. The new design allows for easier navigation, provides better functionality, and encourages site visitors to explore the services offered by the firm through informative content, client samples, magazines details and more.
"We have decided to redesign the new site to better align it with the services that Golden Heart Communications is currently providing to its clients," explained Matan Uziel, Managing Director and Founder of Golden Heart Communications. "We maintain a firm commitment that our customers are priority number one and so our new website gives current and future clients a clear, intuitive way to learn about our services very easily."
Uziel added, "The redesign delivers clients and consumers a fresh, vibrant experience unlike any other advertising corporate site in the industry. Aided by easy navigation, visitors can access a steady flow of content in addition to enhanced information about our agency and the varied magazines it represents, and learn further about our advertising and partnership marketing information."
ABOUT GOLDEN HEART COMMUNICATIONS, LTD.
Headquartered in Israel, Golden Heart Communications is a privately owned, independent advertising agency with expertise in the full range of print advertising disciplines. The agency was founded with the aim of matching advertisers with first class fashion and lifestyle titles, while striving to combine innovation with a realistic commercial focus. From the outset, it has attracted consistent praise from associates and clients across the industry for the high quality of communication which has become the trademark of its business. The agency aims to work in close partnership with its clients so that it can share its expertise, insights and knowledge with a view to enhancing the skills of all those involved. Free from the commands of shareholders or investors, Golden Heart Communications is ideally poised to determine its own operational methods and objectives.