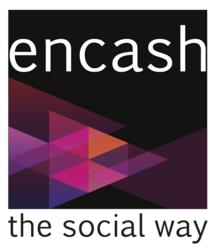 London (PRWEB UK) 10 May 2012
'encash', a social lending web marketplace that brings together social lenders and borrowers online, is focusing on higher quality 'good-credit' rated businesses and consumer borrowers. 'encash' lending members can now directly lend safely to reputable businesses and consumers at typical annual earnings rates (AER) of 10%* with expected typical default rates below 3%*, cutting out banks and other financial intermediaries.
'encash' in its endeavor to provide increased benefits to both lenders and borrowers, has taken the new initiative of welcoming higher-quality UK businesses and consumers having at least a fair to good-credit rating. What this new market position aims is to attract trading small to medium-sized businesses as well as the 'middle-class' households – the bedrock of British entrepreneurial businesses and families! So, a typical borrower profile at 'encash' is an individual who is professionally employed (such as nurses, civil servants, teachers, engineers, etc.) with no history of late payments, loan defaults and no CCJs in the past two years, and businesses that have been profitably trading for at least three years. With such profiles, typical unsecured loan APR of 8% is now possible for businesses as well as consumers!
Furthermore, 'encash' as a social facilitator, encourages social lenders to network with individuals and businesses enabling a sound understanding of the underlying reasons for borrowing and in the case of businesses of evaluating healthy 3-years of trading history. 'encash' helps the member community to online correspond with prospective borrowers and make an informed decision with regards to social lending.
Lower APRs!
'encash' borrowers get unsecured loans with fixed repayment periods ranging from 1 to 5 years at typical rates starting from 8% APR. These middle-income consumers should have salaries ranging from £18,000 to over £40,0000 per annum and are graded into A* to E markets on 'encash' depending on credit worthiness. The repositioning of APRs in the range of 8% -14% depending on credit grade indicates that 'encash' can now target UK's 15 millions 'prime' credit-rated consumers.
Sound businesses requiring much needed working capital, can also achieve rates as low as 8% APR with all the flexibility to pay back early and without the lengthy process the bank manager demands.
1% cashback offer on lending!
Enjoy higher returns on your lending currently! This cashback offer at 'encash' provides lenders a perfect opportunity to earn an extra 1% cashback bonus on funds deposited in May 2012. . Check out the terms of the 'cashback' offer at http://www.yes-secure.com.

Current typical lending annual earnings rates (AER) vary between 8% and 15%. The current default rate for loans provided in the years 2011 and 2012 is below 3%.
About encash
'encash' is the UK's first social lending network for consumers and businesses to borrow directly from a large pool of social lenders. 'encash' is a hot investment proposition as it offers potentially far higher returns. 'encash' facilitates ideas and financial resources to come together in a mutually beneficial way.
Contact details:
UK Office: Checknet House, 153 East Barnet Road, Barnet, EN4 8QZ, UK
UK/Europe phone: +44 - 203 - 006 – 3790
PR Contact: Nitasha Jain, Marketing Manager, ext. 402, nitasha(dot)jain(at)yes-secure(dot)com
Marketing(at)yes-secure(dot)com