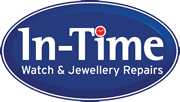 Sutton House, 13a Duke Street, Southport, Merseyside (PRWEB UK) 11 May 2012
In-Time Watch Services are delighted to announce the relocation of their branch in Mansfield. Formally trading in a Kiosk within the mall area of the Four Seasons Shopping Centre, they have now relocated into a new site next to the Watch Department within the Debenhams store. The kiosk was doing really well and In-Time decided they needed to expand into a bigger unit. Debenhams has been a great provider of units for the company. This would be In-Times 55th branch providing watch services across the UK.
In-Time have traded in Mansfield since October 2008 (over 30 years experience) and have built up a strong loyal customer base. The opportunity to open within the Debenhams stores provides them with the prospect of significantly increasing their customers through the new relationship with Debenhams.
In-Time operate 55 branches throughout the UK since 1981 with a combination of Mall sites and within leading Department Stores such as Debenhams, House of Fraser and Beales, and independent stores such as Daniel Windsor, William & Griffin Colchester and Hatchers Taunton.
In-Time offer a full repair service, ranging from basic adjustments and battery exchanges to full servicing and restoration on all brands of watches including prestige brands such as Rolex, Cartier, Breitling, Omega, Rado and Tag Heur. Other services like jewellery cleaning, jewellery repairs and every watch service/ repair you could imagine.
Over half a million watches are repaired each year with the majority of repairs carried out on the branch, supported by a central workshop facility at their Head Office providing specialist services. In addition to watch repairs, In-Time also offer a full Jewellery Repair and restoration service and stock an extensive range of replacement watch straps and bracelets. They are also members of the British Watch & Clock Makers Guild and the British Horological Institute. They have great customer relations and customer feedback so if you are looking to have you watch or jewellery repaired In-time is the place to go.
Company Details -
InTime Watch Repairs
Sutton House, 13a Duke Street, Southport
Merseyside PR8 1LS
Contact No. - 01704 501600
Email id - email(at)intime(dot)co(dot)uk
Website - http://intime.co.uk
-------- Published By Neotericuk
Press release produced and promoted by Neotericuk. Find out more about us and our services at http://www.neotericuk.co.uk. Tel: 0844 478 0340