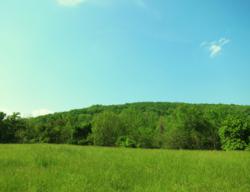 "As a member of the Honorary Board of Boulder Crest Retreat, I am especially delighted to participate in this significant milestone event," said former Secretary of the Navy John Lehman.
Bluemont, VA (PRWEB) May 09, 2012
Boulder Crest Retreat, a 37- acre privately-funded Loudoun County facility with accommodations and recreational therapeutic services aimed at helping wounded warriors and their families relax and reconnect, will celebrate the next step in the road to completion at a groundbreaking ceremony on May 18th. Joining Founder Ken Falke, a retired U.S. Navy E.O.D. (Explosive Ordnance Disposal) expert and successful local entrepreneur, will be Rep. Frank Wolf, of the 10th District in Virginia; James Hopper, Virginia Dep. Secretary of Homeland Security and Veterans Affairs; and Janet Clarke, Vice Chairman of the Blue Ridge District Loudoun County Board of Supervisors. They will provide remarks during the formal ceremony that begins at 2:00 p.m.
The invitation-only crowd will include approximately 250 business, military and local government leaders and Bluemont, VA residents who have pledged support for the $10 million project that will be completely funded by private and corporate donations. Many wounded warriors able to take a break from rehabilitation treatments at local medical institutions will be on hand. U.S. Army Special Forces Sgt. 1st Class (Ret.) Dana Bowman, a double amputee, will do a live skydive performance. Boulder Crest Retreat Co-founder and Vice Chairman, Fred W. Malek, will also speak about the significance of this great project during the formal program.
More than $3 million has been raised to date for the facility that will include a meeting house and four handicap-accessible cabins. Gardening and fishing are just two of the many outdoor activities that will be available to offer non-clinical, therapeutic relief to these wounded warrior visitors and their immediate families – all of whom will be invited at no charge.
"As a member of the Honorary Board of Boulder Crest Retreat, I am especially delighted to participate in this significant milestone event," said former Secretary of the Navy John Lehman. "It takes Ken's vision for this unprecedented project another step closer to reality, marks another selfless gesture to honor our wounded and reflects another sign of his immense patriotism," he added.
The groundbreaking festivities will take place on the future site of Boulder Crest Retreat in Bluemont, Virginia and include a barbecue, program and entertainment from 2:00 – 4:00pm on the 18th, rain or shine.
"The groundbreaking represents an important achievement and I'm confident that based on the tremendous outpouring of local support, we will reach our financial goals in order to open the doors on schedule to those men and women who have given so much for our country," said Ken Falke. "The Bluemont community has been enthusiastic champions of this Retreat from the outset and I'm proud to have their endorsement and participation in the upcoming event."
As part of the formal ceremony will be an Honor Guard from the VFW Post #9760, representatives from the American Legion Post 41 in Berryville, VA and the Round Hill Elementary School 4th Grade Choir who will sing the national anthem and other patriotic songs.
Press credentials are available upon request.
About Boulder Crest Retreat
Nestled in the foothills of the Blue Ridge Mountains, Boulder Crest Retreat will offer a rural sanctuary to wounded warriors and their families through accommodations and outdoor recreational therapeutic activities to speed their physical, mental and spiritual recovery. Founded in 2010 by retired U.S. Navy EOD technician and successful local entrepreneur Ken Falke, this not-for-profit undertaking will be built on land he donated and with funds contributed by local corporations and private citizens. For more information or to make a tax deductable donation, visit http://www.bouldercrestretreat.org.
Media Contact: Liz Sara. Best Marketing, LLC. 202.255.0134 Lsara(at)BestMarketing(dot)net