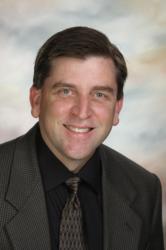 Because the gums are not cut, there is very little, if any, gum recession.
Jacksonville, FL (PRWEB) May 09, 2012
Dr. Walter Wood, a periodontist in Jacksonville, FL, has introduced the LANAP (Laser Assisted New Attachment Procedure) Laser Therapy for the treatment of moderate to severe periodontal disease. With many recent studies finding a connection between gum disease and an increased risk for heart disease, pancreatic cancer, stroke, and low-birth-weight babies, seeking treatment of diagnosed periodontal disease has never been more important. However, many patients continue to avoid treatment because it is traditionally performed using scalpels and sutures.
Traditional periodontal surgery involves the cutting of the gums in order to access the affected teeth. The tooth root is then cleaned, the diseased gum tissue is trimmed away, and the gum line is often lowered. A lower gum line can often result in aesthetic issues as well as an increased sensitivity to hot or cold. Following surgery, some patients report moderate to severe pain and may require one or more days off of work in order to recover.
The LANAP Laser Therapy treats periodontal disease but without the use of scalpels or sutures as with traditional surgery. Instead, the LANAP Laser Therapy works by operating at a wavelength of light that can differentiate between diseased tissue and healthy tissue. The laser essentially eliminates the bacteria from the mouth that cause gum disease, removing the disease without harming the healthy tissue. The LANAP Laser Therapy does not use scalpels. Because the gums are not cut, there is very little, if any, gum recession. The LANAP Laser Therapy is the first and only FDA cleared laser treatment for periodontal disease and has allowed Dr. Wood to see fantastic, predictable long-term results.
Dr. Walter Wood, a leading periodontist in Jacksonville, believes strongly in providing his patients with the latest in state-of-the-art treatment options. He has received extensive training in dental implants, periodontal plastic surgery, and LANAP. His office is located at 711 Baymeadows Road East, Suite 7 in Jacksonville, Florida 32256. More information about LANAP can be found by calling 904-416-1436, or visiting http://www.jacksonville-periodontist.com.