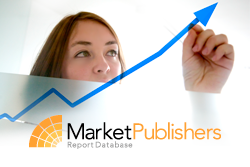 London, UK (PRWEB) May 09, 2012
The majority of psychiatry partnering deals in the biopharma industry are discovery or development stage whereby the licensee obtains a right or an option right to license the licensors psychiatry technology. These deals tend to be multicomponent, starting with collaborative R&D, and commercialization of outcomes.
Knowing the flexibility of a prospective partner's negotiated deals terms provides critical insight into the negotiation process in terms of what is expected to be achieved during the negotiation of terms. While smaller companies will be seeking details of the payments clauses, the devil is in the detail in terms of how payments are triggered.
New research study "Psychiatry Partnering Terms and Agreements" elaborated by CurrentPartnering has been recently published by Market Publishers Ltd.
Report Details:
Title: Psychiatry Partnering Terms and Agreements
Published: March, 2012
Pages: 722
Price: US$ 2,695
http://marketpublishers.com/report/medicine_pharmaceuticals_biotechnology/healthcare_equipment_services/psychiatry_partnering_terms_n_agreements.html
The report provides an enhanced understanding and access to over 1,000 psychiatry partnering deals and agreements entered into by the world's leading healthcare companies. Top psychiatry deals by value are examined, key trends in psychiatry partnering deals are analyzed, most active psychiatry dealmakers are revealed, and listing of deals by headline value, upfront payment value, royalty rate value, stage of development at signing, deal component type, technology type, and specific therapy indication is provided within the study.
Report Contents:
Executive Summary
Chapter 1 - Introduction
Chapter 2 - Trends in Psychiatry Dealmaking
2.1. Introduction
2.2. Psychiatry partnering over the years
2.3. Bigpharma psychiatry dealmaking activity
2.4. Bigpharma not active in psychiatry
2.5. Psychiatry partnering by deal type
2.6. Psychiatry partnering by industry sector
2.7. Psychiatry partnering by stage of development
2.8. Psychiatry partnering by technology type
2.9. Psychiatry partnering by oncology indication
2.10. Average deal terms for psychiatry
2.10.1 Psychiatry headline values
2.10.2 Psychiatry upfront payments
2.10.3 Psychiatry milestone payments
2.10.4 Psychiatry royalty rates
Chapter 3 - Leading Psychiatry Deals
3.1. Introduction
3.2. Top psychiatry deals by value
3.3. Top psychiatry deals involving bigpharma
Chapter 4 - Bigpharma Psychiatry Deals
4.1. Introduction
4.2. How to use bigpharma partnering deals
4.3. Bigpharma psychiatry partnering company profiles
Abbott
Actavis
Alcon Labs
Allergan
Amgen
Apotex
Astellas
AstraZeneca
Baxter International
Bayer
Biogen Idec
Boehringer Ingelheim
Bristol-Myers Squibb
Celgene
Cephalon
Chugai
CSL
Daiichi Sankyo
Dainippon Sumitomo
Eisai
Eli Lilly
Forest Laboratories
Genzyme
Gilead Sciences
GlaxoSmithKline
Hospira
Johnson & Johnson
Kyowa Hakko Kirin
Lundbeck
Menarini
Merck & Co
Merck KGaA
Mitsubishi Tanabe
Novartis
Novo Nordisk
Nycomed Pharma
Otsuka
Pfizer
Roche
Sanofi
Servier
Shionogi
Shire
Stada
Takeda
Teva
UCB
Warner Chilcott
Watson
Chapter 5 - Dealmaking Directory
5.1. Introduction
5.2. By company A-Z
5.3. By deal type
Asset purchase
Bigpharma outlicensing
Co-development
Collaborative R&D
Co-market
Contract service
Co-promotion
CRADA
Development
Distribution
Evaluation
Grant
Joint venture
Licensing
Manufacturing
Marketing
Material transfer
Option
Promotion
Research
Settlement
Spin out
Supply
Technology transfer
5.4. By stage of development
Discovery
Pre-clinical
Phase I
Phase II
Phase III
Registration
Marketed
5.5. By technology type
Adjuvant
Analysis
Animal models
Assays
Biodefense
Bioinformatics
Biological compounds
Biomarkers
Biomaterials
Bioprocessing
Biosimilars/Bio-betters
Blood products
Cell culture
Cell therapy
Clinical testing
Diagnostic - companion
Devices
Diagnostics
Discovery tools
DNA probes
Drug delivery
Enabling technology
Epigenetics
Equipment
Facilities
Gene therapy
Genomics
Glycomics
Imaging
Implant
In vitro models
Microarray
Monoclonal antibodies
Nanotechnology
Natural product
Oligonucleotide
Orphan drug
Packaging
Pediatrics
Peptides
Personalised medicine
Pharmacogenomics
Processes
Proteomics
Radio/Chemo-therapy
Rational drug design
Recombinant DNA
Regenerative medicine
Research services
Research supplies
RNA therapeutics
Screening
Small molecules
Software tools
Stem cells
Toxicity
Transgenics
Vaccines
5.6. By therapeutic indication
Psychiatry
Anxiety disorder
Generalised anxiety disorder
Panic disorder
Post traumatic stress disorder
Attention deficit hyperactivity disorder
Bipolar disorder
Chronic fatigue syndrome
Cognitive impairment
Dementia
Alzheimers
Dementia with lewy bodies
Depression Autism
Mania
Obsessive compulsive disorder
Schizophrenia
Sleep disorders
...
More new research studies by the publisher can be found at CurrentPartnering page.