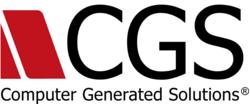 New York, NY (PRWEB) May 09, 2012
Computer Generated Solutions (CGS), a leading global provider of technology solutions, announced today they will be sponsoring a webinar on May 10th, 2012 from 11:00 am to Noon EDT. The webinar will focus on specific tactics and techniques Professional Services Organizations (PSOs) can use to drive better customer experiences in this highly competitive marketplace.
Participants will learn the 5 stages of Client Experience Management, the importance of each stage for both internal and external clients and how technology can support the full Client Experience Lifecycle. Further discussions will include Grant Thornton's keys to success, including a brief interview with Laura Mills, Grant Thornton's National Director of Client Experience.
The webinar will have an array of program participants including Mary Mack, Senior Account Executive, CGS and Ted Kempf, Service Industries Director, Microsoft. Kempf maintains that today's marketplace presents new challenges for firms, including finding innovative ways to attract new business.
"Professional Service Organizations used to rely upon an abundance of opportunity and word of mouth to generate new business," says Kempf. "Today the entire market has shifted to a new paradigm whereby firms need to focus more than ever on delighting their customers along every step of the service delivery lifecycle to rise above the noise and remain competitive."
Industry expert Andrew Dietz, President/Founder of Creative Growth Group, will present "The Professional Services Client Experience." Mr. Dietz is an experienced relationship-marketing strategist, client developer and coach with over twenty-five years of experience including marketing professional services with both large and emerging companies. With a major emphasis on client experience, Dietz stresses the importance client experience has on a firm's overall effectiveness.
"The only way for professional services firms to escape the slippery slope towards commoditization is to deliver transformational client experiences," says Dietz. "The only way to deliver superior client experiences consistently is with the best technology to provide support and leverage through each stage of your clients' experience with your firm."
Immediately prior to launching Creative Growth Group in 2003, Mr. Dietz was a consultant with the global talent firm, Egon Zehnder International. He earned a Bachelor of Business Administration with a concentration in marketing from The University of Michigan, Ann Arbor, and a Masters in Business Administration with honors from Duke University's Fuqua School of Business with an emphasis on services marketing.
To register or obtain more information on this webinar, please visit http://msdy.cgsinc.com/cgs-dietz-webinar-clientexperience/.
For more information on Creative Growth Group visit http://www.creativegrowthgroup.com.
About CGS
For more than twenty-eight years, CGS has enabled global enterprises, regional companies and government agencies to drive breakthrough performance through technology. Headquartered in New York City, CGS employs over 4,500 professionals in 20 offices in North America, Latin America, Europe and Asia. With global delivery capabilities, expertise across leading platforms and deep experience in multiple industries, CGS has become the IT partner of choice for thousands of organizations worldwide. CGS delivers a wide array of proprietary and third-party business applications, technology, business services and business process outsourcing solutions, including customer care, technical support and corporate learning & training. For more information please visit http://www.cgsinc.com.