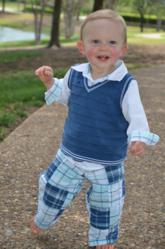 We know that out of all the services we provide, the ability to backup photos and videos of love ones is among the most valuable to mothers.
Bedford, TX (PRWEB) May 10, 2012
FilesAnywhere is hosting a Mother's Day giveaway and Cutest Kid contest on Facebook to support HelpAMotherOut.Org Mother's Day campaign fundraising goal of $30,000. The contest will award a free 20GB online file storage account to the Mom whose photo receives the most likes, and HelpAMotherOut.Org will receive a $5 donation for every photo submission, and an additional $1 for each like it receives, up to $1000.
Moms can enter the contest by uploading their favorite photo to the FilesAnywhere Facebook page. Family members may enter for their mom, wife, sister, or aunt by uploading their favorite cute kid photo for mom, and the account will be awarded as a gift. The owner of the photo that receives the most likes wins a free 20 GB, single user account at filesanywhere.com to backup, store, and share their photos. Best of all, every entrant will receive a 10 GB, single user account free for three months.
The contest will begin Mother's Day, Sunday May, 13th and continue through the end of May. This will allow entrants plenty of time to encourage friends and family to visit the FilesAnywhere Facebook page and vote for their picture.
"We know that out of all the services we provide, the ability to back up photos and videos of loved ones is among the most valuable to mothers," says Shayne Mehringer, Vice President of Sales and Client Serivces. "All mothers deserve the peace of mind knowing digital memories of their families are safe from the unexpected. We would all like to think that our memories are safe in our homes, but the reality is they are still vulnerable. There are no fires, floods, or unforeseen misfortunes in the cloud, and we are glad to share that security."
For more details and official contest rules, visit the FilesAnywhere blog.
About FilesAnywhere
Since 1999, FilesAnywhere has provided simple, mobile access to files, cloud backup, storage, collaboration, virtual data rooms, and branded file portals for both consumers and businesses. FilesAnywhere is a trademark of Officeware Corporation. Headquartered in Bedford, Texas, Officeware Corporation is a wholly-owned subsidiary of Immediatek, Inc. (IMKI), a Mark Cuban Company. Support and information: 855-SYNC-NOW or 972-893-3301.
About HelpAMotherOut.org
Help A Mother Out is a nationally-recognized, grassroots organization raising diapers, awareness, and advocating for long term change in the social safety net. It is dedicated to increasing access to diapers for families in need. Its vision is a day when every baby has a healthy supply of diapers.