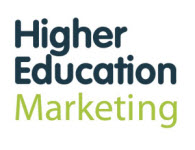 Montreal, Quebec (PRWEB) May 09, 2012
Montreal-based Higher Education Marketing, a leading education marketing firm, will be holding a webinar on Thursday, May 17th, 2012 at 1pm EDT. Entitled "Online Lead Generation Best Practices in Higher Education", the webinar will help colleges and universities increase the number of leads produced at a lower cost per lead.
In today's higher education landscape, college marketers must compete to attract a steady stream of qualified student prospects. Most often, this has to be done with limited, and in many cases, reduced marketing resources. Effective online lead generation is essential.
To that end, this Higher Education Marketing webinar will review of the basics of online lead generation, including:

Segmenting your prospects
The enrollment funnel
Sources of leads
Anatomy of a landing page
It will also cover online lead generation best practices, including conversion segmentation, content matching/scent, focused messaging, microsites and much more.
Click here to register for the latest Higher Education Marketing webinar: Online Lead Generation Best Practices in Higher Education.
Higher Education Marketing provides analytics-driven marketing solutions for career colleges, community colleges and universities. The company specializes in Google Analytics, Google Adwords, Search Engine Optimization, Social Media Monitoring and Engagement and Mobile Marketing, among other education marketing tactics and tools. It is a certified Google Adwords Partner.