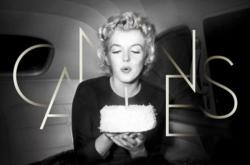 Events such as Cannes always produce a spike in demand for all types of jets".
London, UK (PRWEB) May 10, 2012
Customers of Private Jet Central are planning to fly private jets from London to Cannes in record numbers for the prestigious Cannes Film Festival which begins on May 16th. This years' festival is as usual expected to be very well attended and has resulted in a significant increase in bookings on one of Private Jet Central's most popular flight routes. The festival is expected to attract over 30,000 accredited attendees from all areas of the film industry and more than 4,000 journalists from around the world.
The Cannes Film Festival one of the film industry's most prestigious events is scheduled to start on May 16th and run until the 27th. This years' film festival is expected to be one of the best in recent years with 54 films competing for the coveted Palme d'Or. The festival commences with a screening of Moonrise Kingdom the latest offering from director Wes Anderson. Some of the highlights of the 65th festival are expected to include films from director Ken Loach (The Angels' Share) and Cosmopolis directed by David Cronenberg. Famous names from the world of film including Brad Pitt, Bruce Willis and Tilda Swanton are all expected to appear at the 2012 festival.
The MD of Private Jet Central has said "As usual the Cannes film festival is proving to be a very popular destination for our clients". He added "Events such as Cannes always produce a spike in demand for all types of jets". As Cannes is such a high profile event many customers of Private Jet Central welcome the additional privacy, security and convenience that a private jet charter brings.
Pleasure and business users who want to fly private jet from Abu Dhabi to Cannes can book flights quickly and easily on the Private Jet Central website. With 24/7 access to dedicated flight consultants PJC offer a unique and personalised service to private jet users in the UK and the Middle East.
About Private Jet Central
Private Jet Central is a global jet charter company with offices in the United Kingdom, United States and the Middle East. Founded in 2001 they offer a range of jet charter services to business and pleasure users in the UK and Europe. With over 10 years' experience in the jet charter industry they are ideally placed to meet their client's requirements. More information on the full range of services offered by Private Jet Central is available from their website at http://www.privatejetcentral.com/ and also by contacting any of their offices by phone or via e-mail.