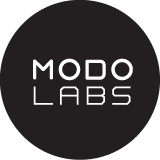 "The 2012 finalists represent some of the best innovators in the region, these forward-thinking companies are developing unique, new solutions to problems that are game changing," said MITX President Debi Kleiman
Cambridge, Mass (PRWEB) May 15, 2012
Modo Labs™, the leading open source mobile platform provider, today announced that its Kurogo™ Mobile Platform has been selected as a finalist in the Best Mobile Solution category for the MITX Innovation Awards. Held annually by the Massachusetts Innovation & Technology Exchange, the MITX Innovation Awards celebrate the innovations powering the future of marketing and revolutionizing the way we work and play.
"The 2012 finalists represent some of the best innovators in the region, these forward-thinking companies are developing unique, new solutions to problems that are game changing," said MITX President Debi Kleiman. "We were so impressed by this group during a very competitive year, it was amazing to see the range and depth of new things being created here, and we're very proud to honor their great achievements."
Kurogo is the leading open source platform for developing content-rich mobile websites and native apps. Derived from the highly regarded MIT Mobile Framework, Kurogo serves as Mobile-Optimized Middleware™, aggregating content from a broad range of back-end sources and optimizing it for delivery to any mobile device. Kurogo has become the mobile technology platform for nearly 200 universities and enterprises. It is available for download at http://kurogo.org.
"It's an honor to be recognized by the MITX Innovation Awards for a second consecutive year," said Andrew Yu, chief executive officer of Modo Labs. "Kurogo's extensibility, clean integration and exceptional user experience continues to earn accolades in award competitions and in data centers everywhere."
Modo Labs will be recognized with the other finalists in the category of Best Mobile Solution at the ceremony traditionally attended by over 350 of the region's top interactive marketing and technology professionals. Winners will be announced at the ceremony in the Westin Copley Place on Tuesday, June 12th at 6 p.m.
About MITX
Established in 1996, MITX -- the Massachusetts Innovation & Technology Exchange -- is the leading industry organization focused on the web and mobile, bringing together the digital marketing, media and technology community to engage in what's next and how it will impact the marketing and business worlds. Connecting more than 7,500 professionals in New England, MITX is a dynamic community of thought leaders and collaborators in search of insight, education and opportunity. Creator of FutureM, MITX is located in Cambridge, MA. For more information, visit http://www.mitx.org/.
About Modo Labs
Modo Labs offers mobile solutions and support services to help universities and enterprises take advantage of the fast growing Kurogo Open Source Mobile Platform. Our technology integrates with and transforms data and content from any source, and presents it on any mobile device. The company's core offering, Kurogo Mobile Optimized MiddlewareTM, is an open source development platform designed for clean integration, exceptional platform-specific user experience and a high degree of customizability. Additional information about Modo Labs is available at http://www.modolabs.com.
© 2012 Kurogo, Mobile Optimized Middleware, Modo Labs and the Modo Labs logo are trademarks of Modo Labs, Inc. and may be registered in certain jurisdictions. All other brand names are trademarks of their respective partners.