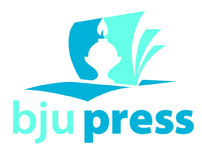 As the school year ends and summer begins, BJU Press is offering a weekend special—ten percent off in honor of homeschool moms everywhere.
Greenville, SC (PRWEB) May 10, 2012
As the school year ends and summer begins, BJU Press is offering a weekend special—ten percent off in honor of homeschool moms everywhere. This Mother's Day weekend discount is intended to encourage moms who may be weary from the school year. No promotion code is necessary to take advantage of the offer; shoppers can simply go online to bjupresshomeschool.com, fill up their carts, and checkout as usual. The discount will be applied at checkout but cannot be combined with other offers, promotions, or payment plans.
What are some great ways to take advantage of this Mother's Day special? Homeschool moms will want to plan ahead, possibly buying the upcoming year's supply of Distance Learning classes and textbooks. Available online or via Hard Drive or DVD, Distance Learning brings high-quality classes taught by experienced teachers right to the homeschool. Distance Learning Online in particular provides homeschoolers with the opportunity to stream class content right to their computers, to complete quizzes online, and to experience a safe, supportive social network of other like-minded homeschoolers. With the Mother's Day Weekend discount, homeschool moms can save up to $100 on their distance learning orders for next year.
Another excellent way to use the Mother's Day discount is by stocking up on JourneyForth novels for this year's JourneyForth Summer Reading Program. The program encourages children to read from suggested reading lists and to use progress tracking sheets with fun designs. Several prizes are for completion of the program, including the grand prize of a Kindle Fire. Details are at bjupresshomeschool.com.
For homeschool moms who would like additional information and support, BJU Press has developed a network of dedicated HomeWorks Consultants across the country. Homeschool moms can visit bjupresshomeschool.com to find a Solutions Event where they can get in touch with their local HomeWorks Consultant. Moms can also call 610.286.2038 and ask for the name and contact information of their local BJU Press HomeWorks Consultant, or they can go to [preceptmarketing.com/homeschool and use the contact form to request the information.
Homeworks Consultants are part of the Precept Marketing sales force, dedicated to sharing the benefits of BJU Press curriculum with home educators. The Homeworks Consultants provide access to BJU Press products via Solutions Events, home curriculum events, and one-on-one consultation.
BJU Press exists to encourage Christian character in students and promote academic excellence through the provision of K4–Grade 12 educational materials and support services. In addition to textbooks and materials, we offer homeschool testing services, distance learning programs, and other homeschool resources.