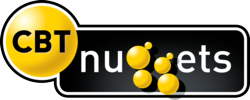 Eugene, OR (PRWEB) May 11, 2012
CBT Nuggets is pleased to announce a new training series, "Excel 2011 for Mac." Mac users who want to use Microsoft's powerful spreadsheet application will not want to miss this video series.
Trainer and Microsoft Office expert Chris Ward shows the tricks and tools of Excel, including how to create spreadsheets, manipulate data, and use charts and graphs. Ward covers the basics of formatting cells and works up to more advanced topics, including PivotTables, formulas, and customization. Using clear and engaging examples, Ward shows you how to get the most from your data.
The series is available at https://secure.cbtnuggets.com/it-training-videos/office-nuggets-library/series/mac_excel2011. The first two minutes of all 18 videos in the training series are available to view free of charge. To view full videos, visit the subscription page at http://cbtnuggets.com/subscriptions.
About CBT Nuggets: CBT Nuggets is a computer-based technology company specializing in cutting-edge online IT certification training. Founded in 1999 by current CEO Dan Charbonneau, and headquartered in Eugene, Oregon, CBT Nuggets provides quick, easy and affordable learning by renowned instructors for individuals, small teams and large organizations.
About Chris Ward: Chris Ward is an expert in Microsoft products and project management. He's the author of several books on subjects including Windows and Cisco. Ward has been a CBT Nuggets trainer since 2006.