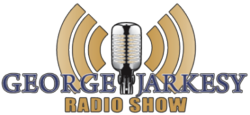 The good folks of Minnesota and Hennepin County have an independent streak and we feel exactly the same about our show
Minneapolis, Minnesota (PRWEB) May 10, 2012
The George Jarkesy Show announced today that Minneapolis/St. Paul, Minnesota radio station KYCR AM 1570 on the Wall Street Business Network is its newest affiliate, and that the station began airing The George Jarkesy Show on Monday, May 7th. The nationally syndicated financial, conservative, and political talk show, hosted by serial entrepreneur George Jarkesy, currently airs live on the Wall Street Radio Network, CRN 5, and is streamed live online at http://www.georgejarkesy.com at 4 PM EST, Monday through Friday.
Host George Jarkesy stated, "The good folks of Minnesota and Hennepin County have an independent streak and we feel exactly the same about our show." He continued on, "Minneapolis-St. Paul is a great place to be and we are especially excited to be heard as an affiliate on Salem Communications Wall Street Network. I look forward to traveling up to Minneapolis to meet with some of the local entrepreneurs, catch a Twins game, and see Minnehaha Falls."
Jarkesy draws upon his vast experience as a serial entrepreneur, investor, and pro-American businessman to provide an insightful and candid overview of the economy, markets, and politics, which affects all Americans and their money. Along with co-host Dwayne Deslatte, the show aims to educate and enrich listeners, empowering them with the knowledge they need to make savvy decisions.
Guests on the show have included economist Dr. Thomas Sowell, Congressman Kevin Brady, former Shell President John Hofmeister, Fox News Analyst Tobin Smith, former ESPN commentator Craig James, Congressman Allen West, John Mauldin, and Apollo 7 Astronaut Walt Cunningham. All shows are archived, and can be listened to at anytime at http://www.georgejarkesy.com.
Listeners, nationwide, can reach the show via Twitter at @Jarkesy or by calling 1-855-9-GEORGE.
About Jarkesy & Company
George Jarkesy is a money manager and professional investor, respected financial and corporate advisor, and radio host of the nationally syndicated 'The George Jarkesy Show'. He is a frequent market commentator and guest on FOX Business News, FOX & Friends, and CNBC. George started his career in the financial services industry with a New York Stock Exchange member. George also serves on the Finance Committee of the Republican National Committee and is an active member of the National Investment Banking Association, The Jarkesy Foundation, and Chairman of The National Eagles and Angels Association.