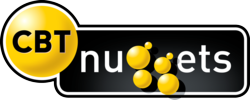 Eugene, Ore. (PRWEB) May 09, 2012
CBT Nuggets is pleased to announce a new training series, "Juniper Networks Junos Associate."
This training series offers an entry point to Juniper Networks, a leader in mobile and wireless switching. In these videos, you'll learn the basics of Juniper, from user interface options to routing, and more advanced topics like Class of Service. The series also covers the exam objectives for the Juniper's entry-level credential, JNCIA-Junos.
Trainer Michael Shannon injects his instruction with humor and real-world examples to get viewers familiar with the Juniper platform. Between exam tips and the in-depth deployment labs, Shannon's instruction will prepare you to both earn your Junos Associate and to successfully use Juniper on the job.
The series is available at https://secure.cbtnuggets.com/it-training-videos/juniper. The first two minutes of all 18 videos in the training series are available to view free of charge. To view full videos, visit the subscription page at http://cbtnuggets.com/subscriptions.
-30-
About CBT Nuggets: CBT Nuggets is a computer-based technology company specializing in cutting-edge online IT certification training. Founded in 1999 by current CEO Dan Charbonneau, and headquartered in Eugene, Oregon, CBT Nuggets provides quick, easy and affordable learning by renowned instructors for individuals, small teams and large organizations.
About Michael Shannon: Michael Shannon is an IT trainer, consultant, and author. He holds numerous certifications, including Cisco Certified Systems Instructor (CCSI), Cisco Certified Security Professional (CCSP), and Microsoft Certified Systems Engineer (MCSE). Shannon has been a CBT Nuggets trainer since 2003.