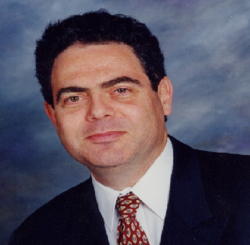 Concurrency is opening new frontiers in computing for those that will master it early
Santa Barbara, CA (PRWEB) May 11, 2012
Eiffel Software announces that award-winning technology guru Dr. Bertrand Meyer will present a one day seminar on Concurrent and Parallel Programming at the Sheraton Palo Alto on Thursday, June 14th, 2012.
The press agrees. With "Go Parallel," Dr. Dobbs, one of the leading publications for developers, dedicates a full permanent section of its website to the topic. Neil McAllister, technology writer for InfoWorld, recently cited parallel computing as one of his "5 hot specialties for ambitious software developers in 2012". Herb Sutter, an influential authority on software development and C++, wrote: "The free lunch is over. The biggest sea change in software development since the O-O revolution is knocking at the door, and its name is Concurrency."
Dr. Meyer's information packed one-day session presents the state of the art in concurrency and parallel programming, including the most recent advances in the field. Topics include:

Overview of concurrency and parallel computing
Challenges and applications of concurrency
Main approaches to concurrent programming
Reasoning about concurrent programs: an introduction to formal approaches
Concurrency and object-orientation
New concurrent languages: Ada, Cilk, Concurrent Haskell, Eiffel (SCOOP), Erlang, Go , Occam, Polyphonic C#, Fortress, Linda, MPI
Conclusion
This course presents a compact, in-depth analysis of the concurrent and parallel technology. It is intended for managers (VPs of Technology, CTOs, and Project Leaders) and software developers who want to know about the most important technology development in many years, learn the various ways to address parallel computing and understand how to practice concurrency securely and with ease.
About the speaker
Bertrand Meyer is an internationally recognized expert in object technology, entrepreneur, author and trainer. He is a passionate researcher on the most advanced topics of IT, who has devoted his carrier to the improvement of software quality. His contributions to modern software engineering were recognized with many top international awards: Jolt Award, ACM Software System Award, IEEE Harlan Mills Award. He wrote 11 books on software engineering, including the world-wide best-seller "Object-Oriented Software Construction" and "Touch of Class: learning to program well with classes and contracts".
Register online now or call +1 (805) 685-1006. If your company is interested in an in-house presentation of this session please contact us