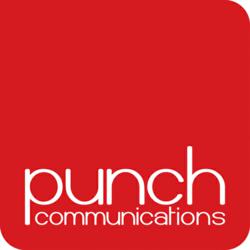 (PRWEB) May 10, 2012
Google+ has officially announced it has started the roll out of Hangouts on Air with unlimited user access, enabling brands to communicate with large numbers of their followers at one time. The new feature is set to revolutionise the way brands can broadcast news, product launches and hold Q&As with their fans, heightening engagement opportunities says PR, search and social media agency Punch Communications.
Hangouts on Air has been in testing phase since September, trialled by a small number of people and brands including President Obama, the Muppets, and the Black Eyed Peas who broadcast an entire concert via the social network. Following the success of these hangouts the feature will be rolled out to all Google+ users over the next few months.
According to PR, social media and SEO agency Punch Communications, Google+ Hangouts on Air will provide an ideal way for brands to heighten engagement with fans via the social platform: "Google+ has grown massively over the last year, and Hangouts on Air is allowing the network to set itself apart from its biggest rival Facebook" said Pete Goold, Managing Director of Punch. "Brands will now be able to have an unlimited number of attendees taking part in a hangout, meaning there will be ample opportunities to broadcast video to a large number of fans. Product launches, concerts, Q&As and special previews are now able to be held live on G+, meaning brands have no excuse not to be creating fresh and engaging content on their company pages."
Hangouts also give organisations the ability to edit and share recorded sessions which can then be syndicated across other social media profiles. Pete continues: "The new roll out will mean that brands are finally able to communicate with all of their fans, globally, at one time, instantly sharing news across the world."
The global rollout of Google+ Hangouts on Air is currently underway.
Punch Communications is an integrated PR, search and social media agency that can not only assist with campaign strategies and management but can also offer advice on internal policies. To find out more online PR and Punch's integrated services, please visit punchcomms.com or call the team on +44 (0)1858 411600.