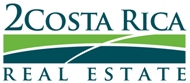 Jaco, Costa Rica (PRWEB) May 11, 2012
The BYU men's soccer team kicked off their 10-day preseason international tour Friday when they boarded a plane for Costa Rica.
The purpose of the trip is predominately focused on some international friendlies to allow the team to prepare for its May 19th match up with the MLS team, Real Salt Lake. The visit to Costa Rica serves a wider range of goals however with the physical preparation being just one important aspect as in addition to the games, the team will spend time doing community service and outreach.
Assistant Coach Hugh Van Wagenen went to Costa Rica with the BYU men's soccer team as a player seven years ago. "Preseason tours get our legs under us," Van Wagenen said. "In addition to playing, we build unity through service…it's a great 10 days to bond and gel as a team."
One of the first games, a match up with the Jaco Rays, a team sponsored by 2 Costa Rica Real Estate, and owned by one of the largest developers in the area, will be hosted in the Central Pacific paradise of Jaco Beach. The visit will culminate with a match up against Deportivo Saprissa, a decorated first division team and Central American champion.