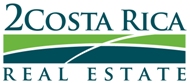 Quepos, Costa Rica. (PRWEB) May 11, 2012
2 Costa Rica Real Estate, a brokerage and consulting firm with offices around Costa Rica has helped thousands of client purchase and invest in what has become one of the worlds most sought after vacation and ecotourism markets. Recently, with the onset of increasing world economic instability, cost of living in the USA and more extreme weather phenomena around the globe there has been an increased volume of investors looking to relocate their families to Costa Rica.
The stability, beauty, cost of living are all key factors, but with the full time living idea, come questions of education and other family related issues which, until recently were not a part of most real estate vacation purchase analysis. Recently, an amazing statistic was published regarding the relatively new private school servicing the Quepos/Manuel Antonio areas, which are among the nations most iconic destinations for tourism, investment and retirement. The Centro Educativo Los Delfines, was ranked 6th, nationwide in its standardized test scores for its graduating seniors! The article also included a trend towards private education here with 74 of the top 100 schools in scoring being private institutions. That said, the very first places did go to public institutions.
As Costa Rica grows in popularity for families looking for alternative lifestyles without sacrificing the quality of their education, the growth of coastal schools with amazing quality will be of prime importance.