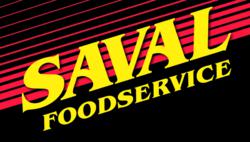 Elkridge, Maryland (PRWEB) May 14, 2012
Saval Foodservice is pleased to announce the promotion of Bryan Bernstein, Corporate Chef, to Saval's Marketing Manager. In this new role, Mr. Bernstein's major focus will be enhancing Saval's differentiation in the marketplace through the development and enhancement of innovative procurement and sales programs.
Bryan came to Saval eight years ago in the role of Corporate Chef. As a seasoned chef and Culinary Institute of America graduate, his efforts and talents helped Saval further define Saval Foodservice in the marketplace as a broad line foodservice organization with particular strengths in center of the plate lunch and dinner. Bryan will continue to direct culinary services and embrace both internal and external customer requirements. In addition, he will maintain his commitment to the community by supporting organizations such as RAMEF (Restaurant Association of Maryland Education Foundation) and DC Central Kitchen.
Bryan's position change is part of an overall restructuring of Purchasing and Marketing that will strengthen Saval Foodservice's presence in the marketplace as the distributor of choice.
Saval Foodservice is an 80-year-old independent broad line distributor of food and food-related products to the commercial restaurant segment. Saval employs over 200 people in its Elkridge, MD, distribution center.