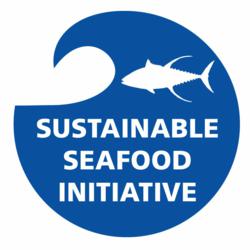 (PRWEB) May 09, 2012
Charleston, SC: It's oceanfront dining at its best! Blu Restaurant and Bar, located at The Tides Hotel on Folly Beach, is hosting the next South Carolina Aquarium Sustainable Seafood Dinner on May 17, 2012. Join Executive Chef Jon Cropf for a delectable five-course meal which focuses on local, fresh, and sustainable seafood and produce.
Offerings include:

A locally inspired first course, paired with La Marca Prosecco DOC, Veneto, Italy
Maine scallop with peas and carrots and caraway breadsticks paired with Perrin Reserve Cotes-de-Rhone Blanc, Rhone Valley, France
Swordfish with duck prosciutto, piquillo, raspberry, shaved fennel, olive oil ice cream paired with Domaine de Nizas Rose, Coteaux de Languedoc, France
Swimming Rock rockfish with short rib dumplings, miso broth, tat soi, and garlic blossom paired with De Loach Pinot Noir, Russian River Valley
Popcorn with caramel, maple bacon, and smoked sea salt with Warres Otima 10-year Tawny Port
Located right on the Atlantic Ocean, Blu Restaurant and Bar offers fresh local seafood combined with regional flavors and local ingredients. Guests can sit back and enjoy the amazing view while enjoying some of the best food in the Lowcountry. Megan Westmeyer, the South Carolina Aquarium's sustainable seafood coordinator will be on hand to talk about each course, seafood sustainability and provide tips on selecting environmentally-friendly fish.
The dinner, which will start with a cocktail reception featuring American Harvest organic spirit, is $50 not including tax or gratuity and takes place on May 17th, 2012 at 6:30 p.m. Blu Restaurant and Bar is located at the Tides of Folly Beach at 1 Center Street. Reservations can be made by calling (843) 588-6658. Ten percent of the proceeds will go to support the South Carolina Aquarium's Sustainable Seafood Initiative.
For all media inquiries, please contact Kate Dittloff at (843) 579-8660 or kdittloff(at)scaquarium(dot)org
About the Sustainable Seafood Initiative:
Designed to promote the use of local and sustainable seafood in South Carolina's restaurants, the Sustainable Seafood Initiative helps ensure that consumers have fish for the future by teaching our partner chefs about sustainable and local seafood, assessing their menus, and encouraging consumers to dine at our partner restaurants. The Sustainable Seafood Initiative is guided by an interdisciplinary and diverse Steering Committee ensuring that the program pragmatically balances the needs of the environment with the world population's need for seafood. We believe that we can lessen the impact we have on the oceans by making wise seafood choices and encouraging improvement of fishing and fish-farming methods.
About Blu Restaurant and Bar:
In a city defined by water, Blu stands tall as one of the few restaurants with oceanfront dining. Perched at the "Edge of America" directly on Folly Beach, Blu combines spectacular views with a menu dominated by sustainable seafood, regional flavors, and local ingredients. Chef Jon Cropf delivers local favorites and seasonal specialties in this full-service restaurant located within The Tides Hotel on Folly Beach. Open year-round, serving breakfast, lunch, and dinner. Sunday brunch and holidays feature special menus, and reservations are accepted. Live music on the weekends. Call (843) 588-6658 or visit http://www.blufollybeach.com for more information.
About the South Carolina Aquarium:
The South Carolina Aquarium, Charleston's most-visited attraction, features thousands of amazing aquatic animals from river otters and sharks to loggerhead turtles in more than 50 exhibits representing the rich biodiversity of South Carolina from the mountains to the sea. Dedicated to promoting education and conservation, the Aquarium also presents fabulous views of Charleston harbor and interactive exhibits and programs for visitors of all ages.
The South Carolina Aquarium, a 501(c)(3) not-for-profit organization and is open Daily from 9 a.m. to 6 p.m. The Aquarium is closed Thanksgiving Day, half day Dec. 24 (open 9 a.m. to 1 p.m.) and Dec. 25. Admission prices are: Toddler's (1 and under) free; Youth (2-11) $12.95; Adults (12-61) $19.95; Seniors (62+) $18.95. The Aquarium plus the 4-D Theater experience is free for Toddler's, $17.95 for Children, $24.95 for Adults, and $23.95 for Seniors. The 4-D Theater experience only is $6.95 for Children, Adults and Seniors and Free for Members. Military, senior, college and group discounts are available. For more information call 843-720-1990 or visit scaquarium.org. Memberships are available by calling 843-577-FISH.
###