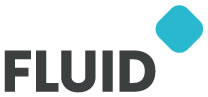 San Francisco, CA (PRWEB) May 14, 2012
Fluid Inc, the digital commerce innovator, today announced it will showcase its thought leadership, award-winning agency services and on-demand software solutions at upcoming industry events including the Demandware XChange Conference, ThinkEquity's 8th Annual Private & Venture Capital Summit Think Tomorrow ~Today Conference, and the Designer/Developer/Mobile Workflow Conference.
Fluid will be featured at the following industry events:
Demandware XChange Conference (Gold Sponsor), May 14-16, Boston, Mass.

Fluid will be on-hand during the Partner Showcase to speak to online retailers about how it has partnered with Demandware to create engaging and highly-aesthetic ecommerce websites that offer differentiated shopping experiences.
VP of Business Development, Isaac Newton, will speak during the general session discussion, "Feel the Love. Are These Partners Date-Worthy?," Wednesday, May 16.
VP of Sales & Marketing, Dana Yobst, is a featured speaker in the break-out session, "Secrets of Success: How High Growth Brands Drive New Opportunities for Revenue Growth," Wednesday, May 16.
ThinkEquity's 8th Annual Private & Venture Capital Summit Think Tomorrow ~Today, May 15-16, Palo Alto, Calif.
Fluid CEO & Co-founder, Kent Deverell will be discussing how brands trust Fluid's technology and talent to deliver on consumer engagement, conversion and loyalty, on Tuesday, May 15.
Designer/Developer/Mobile Workflow Conference, May 16-18, Kansas City, Missouri.

David Hogue, VP of Experience Design, is scheduled to present during the following conference sessions, "From Desktop to Mobile: Designing Responsively – a quick class in wireframing for responsive web design," on Wednesday, May 16; "Understanding Complexity, Designing for Simplicity," Thursday, May 17, and "Brainstorming and Collaborating on Multidisciplinary Teams," Friday, May 18.
About Fluid
Fluid delivers award-winning digital agency services and transformative, on-demand software solutions that are focused on innovating digital commerce. Our work for world-class customers like The North Face, Quidsi Brands, Sears, Benefit Cosmetics, JELD-WEN, and Brooks Brothers spans consumer experiences across the web, social and mobile. Brands and retailers tap our unique combination of strategic consulting, custom design and development services, and our scalable, easy-to-implement Fluid Experience, Fluid Configure, and Fluid Social products to delight and engage today's digitally savvy consumers, while building engagement, increasing brand loyalty and driving conversions.
Fluid is headquartered in San Francisco, with offices in New York and Chicago. For more information, visit http://www.fluid.com, and follow us on Twitter @Fluid or Facebook/FluidInc.