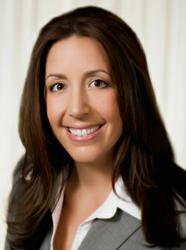 Bethesda, MD (PRWEB) May 10, 2012
Frost Miller Group's (FMG) Barbara Myers, CAE has been selected to serve on ASAE's Marketing Section Council for a one-year term, beginning at ASAE's 2012 Marketing, Membership and Communications Conference in May.
ASAE's Marketing Section Council is a group of thought leaders in association marketing who in concert with staff assists in the implementation of ASAE's work plan as well as guides and recommends activities for ASAE's professional interest section for marketing professionals.
Myers' selection is supported by her more than ten years of managerial experience in the nonprofit sector and her current position as chief account strategist at FMG, an integrated marketing communications firm.
At Bethesda, MD-based Frost Miller, Myers oversees the strategy and execution of work for FMG's current association accounts and its clients who target associations. She also focuses on building new client relationships.
Previously, Myers served as chief operations officer of the Association of Public-Safety Communications Officials (APCO) International. Prior to becoming COO, Myers was the director of membership, events and corporate outreach, and also spent several years managing the association's domestic and international tradeshows and events.
For fiscal-year 2013, the Council's responsibilities include reviewing and promoting an association marketing publication, assisting ASAE staff in educational topics for the annual Marketing, Membership and Communications Conference, promoting and serving as judges of Gold Circle Awards, and identifying opportunities for ASAE of professional marketing relevance to be disseminated to ASAE's membership.
As part of the ASAE Marketing Section Council, Myers will participate in monthly meetings and attend two in-person meetings. The kick-off meeting on May 22, 2012, at ASAE's Marketing, Membership, and Communications Conference marks the start of Myers' term.
"I am confident I can provide strategic input based on my experiences and I'm excited to further lead to the accomplishment of ASAE's goals for the better of their members," said Myers.
About Frost Miller Group
Founded in 1992, Bethesda, MD-based integrated marketing communications agency Frost Miller Group provides strategy, branding, graphic design, copywriting, digital marketing and web development, social media, public relations, and media planning to its regional, national and international clients. Among its clients are National Mining Association, Association for Public Safety Communications Officials, Affinity Center International, National Venture Capital Association and Naylor/CMG. Frost Miller Group is listed on the Washington Business Journal's List of the region's Top Advertising Agencies. More information is available at http://www.frostmiller.com or on Twitter @frostmiller.
###