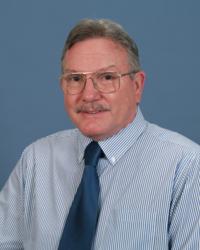 Napa, CA (PRWEB) May 10, 2012
The first dental practice in California to bear the Coast Dental name will open May 14 in Napa at 2016 Jefferson Street, where Randall Kline, D.D.S., will provide comprehensive family dentistry services to adults and children starting at age 7. Office hours are Monday - Friday 8:00 a.m. to 5:00 p.m. The practice accepts more than 200 dental insurance plans and can usually accommodate dental emergencies the same day. For an appointment call (707) 603-4955 or visit http://www.CoastDental.com/Napa.
Dr. Kline is a general dentist who has been in practice for over 30 years. He is excited to join Coast Dental and incorporate advanced technology into his practice. "I'll be using intraoral cameras and digital x-rays that enable patients to view areas of concern on a computer. Patients appreciate the detailed information that the technology provides because it helps them make good decisions about their treatment options," said Dr. Kline.
Dr. Kline will also use Identafi®, a multispectral imaging device for detecting oral cancer at its earliest and most curable stages. Oral cancer is the sixth deadliest form of cancer and is on the rise, especially among sexually active people who have been exposed to the human papilloma virus (HPV16).
Dr. Kline will help patients maintain healthy and beautiful smiles by offering dental exams, cleanings, periodontal (gum) therapy, fillings, crowns, bridges, dentures, partials, teeth whitening, bonding, implant restorations, extractions and root canals.
He grew up in California and earned his dental degree at the University of the Pacific School of Dentistry of Dentistry in San Francisco. Dr. Kline received his undergraduate training at Sonoma State University in Sonoma County. He stays current by attending courses in new dental products and technology applications to further enhance his practice. He is a member of the American Dental Association, California Dental Association, and Redwood Empire Dental Society.
Coast Dental Napa has a number of money-saving grand opening special offers available. Patients without dental insurance can receive a free exam and x-rays, and the first 100 patients who complete treatment valued at $350 will receive a free InteliSonicTM power toothbrush with built-in UV sanitizer. Additional offers are available for download on the web. Visit http://www.coastdental.com/office/Napa/special-offers/. Patient financing and payment plans are available to qualified applicants. Contact the office for complete details.
About Coast Dental
Coast Dental of California with its professional associations including SmileCare, is one of the largest providers of general and specialty dental care in the U.S. with 184 affiliated practices operating as Coast Dental, SmileCare and Nevada Dental Associates in California, Nevada, Texas, Florida and Georgia. Coast Dental Services, Inc. is a privately-held practice management company that provides comprehensive, non-clinical business and administrative services to its affiliated practices. Founded in 1992, the company is headquartered in Tampa, Florida. For more information, visit http://www.coastdental.com.
Disclaimers: The dentists and hygienists are employees or independent contractors of Coast Dental of California Dental Group of ADAM DIASTI, D.D.S. P.C., (Adam Diasti, DDS, Lic. 60596). See office for offer details. Minimum fee only. Fee may vary with complexity of case. Free exam offer excludes panoramic x-rays ($20) which may be required.