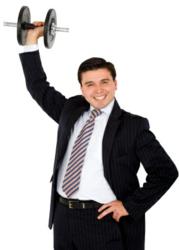 More often than not, it's actually the man that makes the clothes.
San Francisco, CA (PRWEB) May 17, 2012
Mens-Ties.com, a prominent online tie retailer, today announced it will be publishing a series of articles on men's health & wellness. The pieces will focus not only on exercise and nutrition, but also on how the combination of the two can relate to men's fashion and choosing the right clothing to flatter one's physique.
"A lot of people don't realize that it's not always the clothes that make the man," says Mens-Ties founder Hendrik Pohl. "More often than not, it's actually the man that makes the clothes. You can have an entire wardrobe stocked with designer clothing, but none of it will do you any good if you aren't doing your part to eat well and stay in shape. With this series, we hope to provide our readers with a number of key tips for staying in shape, as well as to emphasize the importance of fitness and nutrition for fashion-forward men."
The 10-part series will be used to highlight a broad spectrum of subjects related to fitness and nutrition. Beach Body Nutrition Tips is the first piece in the series, and will focus on the necessary steps to eliminating body fat and getting in shape for beach season. Other pieces will focus on style tips for gym enthusiasts, essential grooming habits for the modern man and tips on wearing skinny jeans. Perhaps most important is a piece focusing on dressing in a way that is flattering to one's body type.
"Let's face it; not everyone has the time or motivation to achieving the physique of a model," says Pohl. "More importantly is to learn how to dress in a way that will flatter your current physique, which doesn't have to be as difficult as many people think. We predict that this piece in particular will be extremely helpful to our readers, whether they be skinny, muscular, husky or otherwise. After all, you've got to work with what you have."
The series will include 10 articles, all of which revolve around the importance of adding a healthy balance of fitness and nutrition to one's lifestyle, and how doing so can relate directly to fashion.
"Fashion is a mindset, more than anything else," says Pohl. "It's difficult to get into that mindset, however, if you're walking around with a few extra pounds around the waistline. While getting in shape is never easy, it's far from the impossible achievement that so many people make it out to be.
For more information, visit http://www.mens-ties.com/fitness-health-fashion-a-10-part-series/