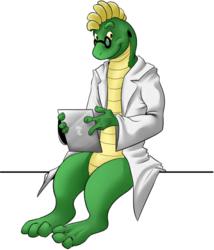 Finding qualified interdisciplinary people can be tricky, especially in the pure sciences. There may be positions when you can have an expert in one thing with a minor understanding in another and that can be considered 'interdisciplinary'.
Seattle, WA (PRWEB) May 10, 2012
MedZilla Reports: April saw the unemployment rate continuing to fall, dipping down to nearly eight percent. According to the Bureau of Labor Statistics, 155,000 jobs were added to the economy; 19,000 of those being positions added in Healthcare alone. (bls.gov, 5/4/2012) The industry is expected to increase employment opportunities with over 4.2 million jobs before 2020, according to research from the Center for Health Workforce Studies at the University of Albany, State University in New York.
The report concluded that the U.S. will be requiring workers to fill nearly seven and a half million new and existing positions in the next 7 years. (http://blog.rwjf.org, 4/17/2012) While experts may be conflicted over when the next economic boom may occur, the medical field is already steaming ahead, abounding with its own employment opportunities.
The Employment Situation Summary came back with good news for workers in Healthcare and other professional industry positions in April. Although some lawmakers were concerned that job creation is stalling, not all experts agree.
"There have been some concerns that the economy may be headed for a repeat of last year's spring and summer slowdown. While job gains may indeed hit a lull in the coming months, we do not foresee a sudden upsurge in downsizing activity. Even with the increased job cuts in consumer products, retail and transportation, the monthly totals remain well below levels that would signal a reversal in the recovery," said John A. Challenger, chief executive officer of Challenger, Gray & Christmas. (challengergrey.com, 5/3/2012)
There have been other indications of the overall job situation picking up momentum. According to recent reports, relocation assistance, hiring bonuses and other incentives are starting to make a comeback for all levels and positions. (healthcareitnews.com, 5/4/2012)
"There are certain indicators you start to see when things are beginning to improve for job seekers. It's been an incredibly competitive market recently. It's nice to be able to show that when the opportunities start presenting themselves, they are quality opportunities that our applicants can be excited about applying for. It's not just a job, it's a relationship; and you want both the employer and the employee getting excited about that relationship building process. That's what we find happening now and it's a great sign for economy," says John Burkhardt Managing Director of MedZilla.com
In Texas, clinics and hospitals are projecting they will need at least 10,000 Health Information Technology employees between now and 2013. This comes from an Employer Needs Assessment Report and according to the report's executive summary, the number is actually quite conservative. The workers must support the state's $103.6 billion dollar healthcare industry which has to implement the effective use of electronic medical records in order to comply with impending federal deadlines for EHR implementation. (healthcareitnews.com, 4/6/2012)
These HIT employees are in high demand nationwide for their unique combination of skills in both the medical and technological fields now more than ever. However, Health Information Technology is not the only field which is incorporating information technology skills into the science industry for the medical advancement of public health. Computational Biology or, Bioinformatics, has been a vital program for the Pharmaceutical Industry in furthering research and development for many years now. The need to find scientists skilled in Computational Mathematics with the intuition behind the Biological Sciences is a rare and important find.
According to Russ Altman, a professor of bioengineering, genetics, and medicine and director of the biomedical informatics training program at Stanford University in Palo Alto, California these computational biologists "are being snapped up as soon as they graduate with lucrative salary offers."
Some of Altman's student's agree. Joel Dudley is the founder of NuMedii, a Silicon Valley biotech company and a former protégé of Professor Altman. He says that other industries such as Google, Facebook and Netflix are hiring computational biologists to sift through their giant data sets as they may resemble the biotech industry's. "There are other industries that have similar computational needs that have figured out that bioinformaticians are good at these things," Dudley says. "We have a [computational biology] position open at NuMedii, and it's been very difficult to fill. The start-up people here are having a hard time hiring anybody." (http://sciencecareers.sciencemag.org, 4/13/2012)
Del Johnston, Manager of Client Relations at MedZilla.com had this to say, "Finding qualified interdisciplinary people can be tricky, especially in the pure sciences. There may be positions when you can have an expert in one thing with a minor understanding in another and that can be considered 'interdisciplinary'. However, when it comes to people's medicine, that is simply not an option. Knowing the difference between the two is our job."
Medzilla.com is one of the most notable and essential resources for accessing and finding healthcare, pharmaceutical, and bio-tech employment information on the internet. Their employment experts connect real qualified and skilled workers with top industry employers.
About MedZilla.com:
Established in mid-1994, MedZilla is the original and leading web site to serve career and hiring needs for professionals and employers in biotechnology, pharmaceuticals, medicine, science and healthcare. The MedZilla jobs database contains about 7,500 open positions. The resume database currently contains over 295,000 resumes with 26,500 less than three months old. These resources have been characterized as the largest, most comprehensive databases of their kind on the web in the industries served.
MedZilla(R) is a Registered Trademark owned by MedZilla Inc. Copyright (C)MedZilla, Inc. Permission is granted to reproduce and distribute this text in its entirety, and if electronically, with a link to the URL http://www.medzilla.com. For permission to quote from or reproduce any portion of this message, please contact MedZilla, Inc. at press(at)medzilla(dot)com