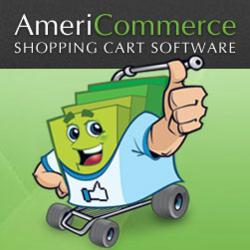 We know subscription processing can be difficult in many systems, so we set out to automate as much of this as possible while centralizing website orders into one system and reporting up to date information back to the customers in real time
Beaumont, TX (PRWEB) May 10, 2012
Building recurring revenue streams allows a company to maximize their customer lifetime value. As such, subscription pricing models are taking the web by storm with auto-shipment of products and downloadable goods. AmeriCommerce's Shopping Cart Software version 2012.2 brings enhanced subscription automation and management to their growing list of features by enabling both product and whole-order based subscription generation, renewal, and order creation.
With Version 2012.2, storefront owners can build a catalog of products that can auto renew on a schedule of days, months, or years, while automatically collecting credit card payments. Customers have visibility into subscriptions under their account to change shipping addresses, payment methods, and cancellation of their subscriptions.
"We know subscription processing can be difficult in many systems, so we set out to automate as much of this as possible while centralizing website orders into one system and reporting up to date information back to the customers in real time." intimated Stefan Barlow, Vice President and Co-Founder.
AmeriCommerce is the original Multiple Storefront shopping cart platform, allowing store owners to host one or several online stores from a single administration console with shared or unique catalogs and pricing. New in 2012.2 is Multiple Storefront Security which builds on the existing robust role based security model, allowing storefront owners to limit administrative users access to specific sections of the console such as Orders and Customers, only for a subset of storefronts. This enables storefront operators to consolidate their web stores under one platform, while maintaining separation of duties for different store owners or 3rd party affiliates.
"Providing control over various levels of store administrators is essential for growing a rich customer, vendor and affiliate marketplace ecosystem," says Ed Sturrock, President. "Now a store manager has the ability to only see her store's sales and order information while being shielded from other store managers. This feature provides a great opportunity to build a new level of owner-managers into a marketplace."
Also included in the new version is an enhanced quote generation with the ability to quickly send customers quotes for approval and payment, along with couponing enhancements, continued refinement of the administration console and much more.
About AmeriCommerce
AmeriCommerce is an award winning full service e-commerce software provider. Since 2000, the AmeriCommerce shopping cart software is built on the concept of marketing performance, ease of use, and feature rich customization. AmeriCommerce provides their customers with everything they need to design and operate multiple online store websites, Facebook stores and mobile stores. For more information, visit the AmeriCommerce web site.