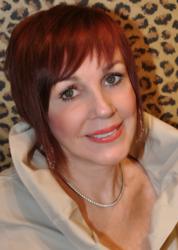 "Starting her permanent makeup career back in the 1980's when Ed Koch was Mayor of New York, Hayes has successfully performed tens of thousands of procedures..."
New York, NY (PRWEB) May 10, 2012
As the saying goes, "Good things come in 3's." This is true now more than ever in Manhattan's star-studded neighborhood, Tribeca. You could call them the new," Big 3" in New York Beauty: Sydney Coleman, M.D., pioneer plastic surgeon, Alesia Saboeiro, M.D., the only surgeon personally trained by Dr. Coleman in the anti-aging, fat-grafting technique, and now Sally Hayes, the best and most experienced permanent makeup professional in the country.
"This is exciting for Tribeca Plastic Surgery and exciting news for women in and around New York," says Coleman. "Our mission is dedicated to providing the finest cosmetic procedures which appear natural-looking. Sally Hayes feels exactly the same way about her commitment to permanent makeup."
As a professional woman, Dr. Saboeiro knows the addition of Hayes will put bigger smiles on the faces of new and existing clients. "New Yorkers want excellence. Sally Hayes delivers it," says Saboeiro, one of only a few board-certified female plastic surgeons in New York City. Her specialty of undetectable permanent makeup is ideal for active women who want to easily enhance their appearance. It gives women added confidence in their image for years, saves them time and effort every day, and makes their dreams come true of freedom from constantly worrying about makeup."
Hayes has extensive experience with plastic surgeons over her more than 25-year career in permanent makeup. She was trained by plastic surgeons, and has worked with, been endorsed by, and referred to by many of the leading cosmetic surgeons across the United States. She admits she's long admired the highly respected doctors at Tribeca Plastic Surgery. "This is a thrill and an honor for me," claims Hayes. "Dr. Coleman is known around the world for his skill and innovation with Lipostructure, and I know a number of New York women who rave about how great Dr. Saboeiro is. I'm grateful and determined to use my skills and experience to deliver the same top-notch results their patients expect."
Leading Las Vegas cosmetic surgeon, Julio L. Garcia, M.D. was the matchmaker putting together Dr. Coleman, Dr. Saboeiro with Ms. Hayes. He is a longtime friend of Dr. Coleman and has worked exclusively with Hayes for permanent makeup services in his practice. "It feels great for me to connect such talented professionals and good people," says Garcia. "Their proven reputations speak for themselves. Their dedication to excellence and passion for treating patients is compatible. I know this can be a great thing raising the bar for those interested in Permanent Makeup New York services."
Hayes has worked with Garcia for more than a decade. Starting her permanent makeup career back in the 1980's when Ed Koch was Mayor of New York, Hayes has successfully performed tens of thousands of procedures for clients including eyebrow tattoos, permanent eyeliner, permanent lip makeup, and cosmetic camouflage for areolas and facelift scars. She has also personally trained other New York permanent makeup artists.
Women interested in Sally Hayes Permanent Makeup New York can book appointments now for procedures or complimentary consultations on May 21-22, 2012.
About Sally Hayes Permanent Makeup
Sally Hayes is the permanent makeup industry's leading expert artist. She is referred and endorsed by many of the country's top cosmetic surgeons, and has successfully performed tens of thousands of permanent makeup procedures as a full-time permanent makeup artist since 1988. Her popular website is viewed as the leading online authority for information on permanent makeup.
For more information, visit http://www.permanentmakeup.com.