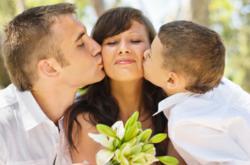 Don't be afraid to think outside of the box, people love being entertained and praise originality.
(PRWEB) May 10, 2012
The month of May offers entrepreneurs the opportunity to boost sales with creative marketing ideas. Charles Gaudet, marketing expert and founder of PredictableProfits.com, encourages entrepreneurs to take advantage of these celebrations as a way to increase profits and provide value for their customers.
"Spouses, children and grandparents will be spending money to help celebrate the positive contributions our mothers have made to society. As entrepreneurs, it's our job to think of creative Mother's Day marketing ideas to help make our customer's buying decision easier, as well as make the day as special as possible for their moms," says Gaudet. "Just a little effort, sprinkled with creativity, could produce a windfall of profits for your business."
Restaurants, spas, salons, florists, and clothing retailers are commonly the first to come to mind when looking to spend money on mom. Gaudet suggests, however, smart business owners in almost any industry can also use this "party holiday" to create a spike in sales, regardless of the business. With honed Mother's Day marketing ideas, retail and service businesses alike can develop methods to stimulate sales.
Like any marketing campaign, Gaudet stresses that Mother's day marketing ideas need to be interesting, unique, and give your customers a reason to pay attention. Entrepreneurs can align their marketing with the celebration, and create some enticing buying opportunities in the process.
Gaudet suggests a few creative Mother's Day marketing ideas for small business owners:
1. What do you buy the mom that has it all? Stores and websites can make this process easier for children, spouses, and others looking to buy something for that special lady by offering a gift guide or suggested selections for mothers based on their interests.
2. Offer a special combination of products or services just for moms, offered at a discount over each item purchased individually.
3. Free gift-wrapping is always handy and welcome (especially for busy spouses with limited time to sneak away to wrap mom's gift).
4. Create an event for children to come inside the store and select items just for mom. Perhaps offer a special discount to children, or offer a special low-priced selection just to kids. This will bring spouses into the business that may also be looking for a gift.
5. For service businesses, consider creating a tangible gift that a spouse or child can wrap up to give to their mothers. For example, fitness trainers could offer a free gift basket with the purchase of a boot camp.
6. As the entrepreneur, why not recognize clients / customers that are mother's with a special gift, card, or invitation?
7. Host a special event for mothers at the store. Make it a big event (and kid friendly) as to drive traffic and interest.
"Mother's day marketing ideas can be as diverse as the mothers we are celebrating, so long as they coincide with the interests and behaviors of your target customers," Gaudet continues. "Don't be afraid to think outside of the box, people love being entertained and praise originality."
For more information about creating profitable marketing campaigns that boost sales for your business, please visit http://www.PredictableProfits.com and sign up for the free newsletter.
ABOUT CHARLES GAUDET:
Gaudet started his first business at just four years old, and has been involved in entrepreneurial enterprises ever since. Upon finding himself in millions of dollars of debt and under enormous stress at the age of 24, he and his wife systematically grew their first multi-million dollar company. Gaudet has traveled much of the world studying from business, political, and social leaders studying entrepreneurial, marketing, and business excellence. He is widely regarded as a marketing expert for consistently delivering windfalls of profits to his clients, unveiling opportunities that have been previously under-utilized or have gone unnoticed.
He is the founder of PredictableProfits.com, the creator of the Predictable Profits™ methodology and the author of the popular blog at http://www.PredictableProfits.com/blog.
ABOUT PREDICTABLE PROFITS:
Predictable Profits is a leading small business marketing company and a division of Managed Marketing, LLC. The company specializes in finding overlooked marketing opportunities commonly found in most small-to-medium sized businesses, and creating actionable marketing strategies for increasing a company's profits. You can read more about Predictable Profits by visiting the company's website at http://www.PredictableProfits.com.