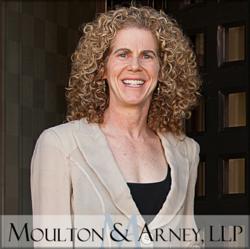 It has become an alarming trend for elderly investors to fall victim to unsuitable investments and Securities fraud.
(PRWEB) May 31, 2012
Over the past several months, Moulton & Arney, LLP has filed a number of cases on behalf of elderly investors who have suffered substantial losses in their retirement and other investment accounts due to investment fraud or other misconduct by their investment advisors. Several of these cases involve recommendations of inappropriate investments, including investments the elderly investor could not or did not understand or that were overly risky. Often the claims involve unsuitable investments that are inappropriate for elderly investors who live on fixed incomes and may not be able to earn income to replace lost investment dollars.
The Financial Industry Regulatory Authority (FINRA), which regulates financial advisors and securities firms requires that a financial advisor have a reasonable basis to believe a recommended investment or investment strategy is suitable for the investor. On July 9, 2012, NASD Rule 2310 will be replaced by FINRA Rule 2111 (Suitability), which requires reasonable diligence on the part of the financial advisor to determine the customer's investment profile, including "the customer's age" in making a suitability determination. Other factors include the investor's:

Other investments
Financial situation and needs
Tax status
Investment objectives
Investment experience
Investment time horizon
Risk tolerance
Liquidity needs
Only after considering these factors and any other relevant investor information should a broker recommend a particular investment product or investment strategy. An asset allocation that is overly weighted in higher risk investments or investments with a long time horizon may be inappropriate for elderly investors.
The following investment products are also potentially unsuitable for elderly investors:
Hedge funds
Return optimization securities
Auction Rate Securities
Equity-indexed annuities
Structured products
Leveraged and inverse exchange –traded funds
Principal protected notes
Reverse convertibles and commodity futures-linked securities
Asset back securities
Unlisted Real Estate Investment Trusts or "REITs"
Visit securitiesfraudcounsel.com for more information.
It has become an alarming trend for elderly investors to fall victim to unsuitable investments and Securities fraud. According to 2008 Census data, by the year 2020, nearly 55 million Americans will be age 65 or older. The Securities Exchange Commission ("SEC"), FINRA and the North American Securities Administrators Association ("NASAA") are working together to protect the aging population from securities fraud. For more information, please see the Moulton & Arney, LLP Newsletter.
Investors should be particularly wary of unsolicited offers to invest, investment opportunities requiring up-front payments, promises of unrealistically high returns and little risk, high pressure tactics to act quickly or buy now, and internet or direct mail offerings.
About Moulton & Arney, LLP
Moulton & Arney is a Houston, Texas, based boutique litigation and FINRA arbitration law firm representing investors nationwide in claims to recover investment losses. The investment fraud attorneys at Moulton & Arney, LLP have extensive experience representing individual investors, in nearly all 50 states, in securities litigation and arbitration.
Attorney Cynthia R. Levin Moulton, the firm's founder, has a proven track record in investment fraud claims involving an array of complex investment products. She has been named a Texas Super Lawyer in 2004, 2005, 2007, 2009, 2010, and 2011 a Thomson Reuters Service, is rated 5 out of 5 by Martindale.com, and is rated a 10.0 by AVVO.com. To find out more about potential securities fraud claims, please visit securitiesfraudcounsel.com.