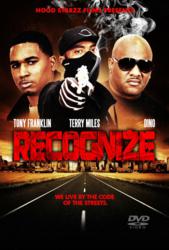 Atlanta, GA (PRWEB) May 10, 2012
Washington, D.C. native born Roger Vincent is making ground breaking impact in the music industry. Vincent also known as "Boobe" has teamed up with DJ Drama and other artists such as Raheem DeVaughn, Yo Gotti, Wale, Oaktree and more. On tour right now with Yo Gotti, Boobe is making his mark in the hip hop world. With hit singles "Don't text me" and "My Way" on air produced by Justice League, Boobe has one way to go and that is up.
Taking his skills for granted in the early 90s, Boobe only rapped because it was a hobby. He had no idea how far it would go, but if he only knew how far it is going now. Being the street guy he is, Boobe took that energy and channeled it into a positive thing by starting his own record label entitled, One Way Records.
Now Boobe has his hit single "My Way" featured on upcoming soundtrack of urban film "Recognize" presented by Hoodstarzz Films. The track "My Way" is produced by Justice League and features R&B sensation Raheem DeVaughn. Although Boobe is very active on being an independent artist and the independent generation, he has made a turn in his career and now has teamed up with independent film director, Terry Miles. Boobe also co-stars in the movie Recognize which is written and directed by Terry "T.Miles". Which will be released this summer 2012, so keep your ears and eyes open!