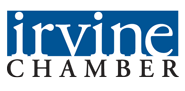 Irvine, CA (PRWEB) May 10, 2012
The Irvine Chamber of Commerce Irvine Global Markets webinar series will feature The New Free Trade Agreement (FTA) between the U.S. and Colombia. The webinar will be presented by Anthony Hill, Senior International Trade Specialist from the U.S. Commercial Service. The webinar will air on Wednesday, May 16th at 2pm-3pm PST.
The US Colombia FTA would eliminate duties on 80% of U.S. exports of consumer and industrial products to Colombia. An additional 7% of U.S. exports would receive duty-free treatment within five years of implementation. Remaining tariffs would be eliminated ten years after implementation.
The Irvine Global Market Insights Webinar Series is designed to provide business opportunity awareness and decision support for companies in Irvine, Orange County, and the California and U.S. business communities at large. The live webinars are available free and present information briefs on International Market Profiles and Import/Export Opportunities. An archive of past webinars can be found here.
Attendees must have an Internet connection and a separate phone connection. Login instructions for the webinar are available on the Irvine Global Markets website at http://www.irvineglobalmarkets.com.
About the Irvine Chamber of Commerce
The Irvine Chamber of Commerce is one of the most influential Chamber's in Orange County representing hundreds of local businesses. The Chamber's mission is to promote an economic climate that strengthens the competitiveness of local businesses, while offering members a wide range of benefits, services, programs and information. The Irvine Chamber is one of only 250 Chamber's in the U.S. who meet the requirements for accreditation by the U.S. Chamber. For more information, please call 949-660-9112, or visit http://www.irvineecondev.com.
# # #