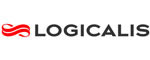 Managed services is one of the smartest business tools a CIO can employ to better and more cost effectively manage a company's data.
(PRWEB) May 10, 2012
Logicalis, an international IT solutions and managed services provider, has created a video to call attention to the enormous amount of money spent on managing data in the United States today.
IT represents a significant cost to businesses throughout the United States. In fact, the U.S. spends 23.8 percent of its $14.58 trillion gross domestic product (GDP) on technology, more than any other country. What is all this money spent on? Data management, or more specifically, the acquisition, processing, transmitting, retrieving, delivering, distributing and storing of data.*
The more people rely on data in their jobs, the more those costs rise; in a data-intense industry, the cost of managing data can be up to 92 percent of the cost of doing business. Compliance costs add significantly to the cost of managing data, and mid-sized companies tend to pay the most on a per-employee basis for these services. For companies with 5,000 to 10,000 employees, compliance costs can range from an estimated $187 to $373 per employee. Small companies, by comparison, too often waste money as a result of poor data management.*
The best way to control these costs is by hiring a professional database administrator. Experts recommend one database administrator for every 40 servers. But what if a company has only 27 servers? They can't hire 67 percent of a person. But they can outsource those functions to a managed services provider, paying for only the support they need from a pool of experts in a shared resource model.
"Managed services is one of the smartest business tools a CIO can employ to better and more cost effectively manage a company's data. Outsourcing daily data management tasks frees the CIO's staff for more productive, business-building activities, delivering stellar services at a fixed monthly cost which is oftentimes significantly lower than what the company would otherwise pay for the same services conducted in house," says Wayne Kiphart, Logicalis' vice president of managed services strategy. "And it's a way to manage data that makes both business and financial sense to everyone in the executive suite."
CFOs and CEOs are very interested in the cost savings inherent in better data management, the ability to use the data they've paid to collect, and the money saved on compliance on a per seat basis. They may not be aware of all the options from a technological point of view, but savvy CIOs are beginning to educate the rest of the C-suite on the virtues of managed services and how an outsourced solution can lower data management costs.
Nine Ways Managed Services Can Lower Data Management Costs
1. Availability: Managed services can ensure availability of critical resources at the right time with a reduced risk of downtime.
2. Compliance: An outsourced solution can reduce the efforts and costs of meeting compliance requirements.
3. People: A managed services program offers its clients access to skilled technologists with high-level certifications and diverse experience on an as-needed basis.
4. Op-Ex Cost: With managed services, clients can turn significant capital expenses and employee costs into a much lower and very predictable monthly cost with a stringent service-level agreement to ensure continuity of service as expected.
5. Best Practices: Managed service providers should implement ITIL best practices.
6. Efficiency: The use of managed services can drive efficiency and processes into client organizations.
7. Performance: Most managed services providers offer detailed quarterly performance reviews.
8. Flexibility: A flexible managed services plan gives clients the ability to change coverage levels as their needs change.
9. Freedom: Outsourcing select data management functions allows clients to focus on supporting business initiatives and building a competitive advantage for their business.
Watch the Logicalis video that explains these costs.
Learn more about Logicalis' managed services on this micro site.
1. Ponemon Institute, May 2011 Study, Compliance Cost Associated with the Storage of Unstructured Information
2. Noel Yuhanna, Principal Analyst, Forrester Research, in his blog on September 30, 2010 titled "How Many DBAs Do You Need To Support Databases"
3. Howard Rubin: Technology Economics: The Cost of Data; Wall Street & Technology, September 01, 2011
About Logicalis
Logicalis is an international IT solutions and managed services provider with a breadth of knowledge and expertise in communications and collaboration; data center and cloud services; and managed services.
Logicalis Group employs over 2,500 people worldwide, including highly trained service specialists who design, specify, deploy and manage complex ICT infrastructures to meet the needs of over 6,000 corporate and public sector customers. To achieve this, Logicalis maintains strong partnerships with technology leaders such as Cisco, HP, IBM and Microsoft.
The Logicalis Group has annualized revenues of over $1 billion, from operations in the UK, US, Germany, South America and Asia Pacific, and is fast establishing itself as one of the leading IT and Communications solution integrators, specializing in the areas of advanced technologies and services.
The Logicalis Group is a division of Datatec Limited, listed on the Johannesburg and London AIM Stock Exchanges, with revenues of approximately $5 billion.
For more information, visit http://www.us.logicalis.com.