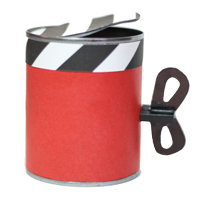 Any inanimate object that becomes animated is pure magic.
Seattle, WA (PRWEB) May 12, 2012
Imagine being are a kid again. Everything that created is an exploration, everything learned is an adventure, and any inanimate object that becomes animated, is pure magic.
This summer, the Clay Animation Network or C.A.N., will bring that magic to classrooms all over the Seattle area. Students will have the opportunity to work collaboratively and create unique stories, learn about science, history and music, through animating everyday objects in a final video product. Final videos will join the more than 1,000 student productions already created through C.A.N and featured on youtube.com.
Classes will include Clay Animation: Morph-an exploration of the endless combinations of shape shifting between characters and objects using the same process of animation that is used in movies such as "Wallace and Gromit" and "Pirates: Band of Misfits," Radio Control Car Racing: customizing and racing OFFROAD radio controlled cars while progressing to different levels of skill, several LEGO® animation classes, as well as iPad2 animations that teach lessons in aviation, entomology, and oceanography.
Lukas Allenbaugh is the originator of C.A.N. Lukas, a former elementary school teacher and Artist-in- Residence created the program in order to allow for stronger connections with curriculum integration in the classroom. Allenbaugh claims that "animation has the capacity to incorporate basic and advanced concepts in math, physics, and language arts with an infinite range of themes for unique story lines. The program's emphasis is on the building of a community of animators who can in turn inspire and learn from one another."
To learn more about specific times, and dates for summer classes visit The Clay Animation Network.
LEGO® is a registered trademark of the LEGO® Juris A/S, which is not affiliated with, and does not sponsor or endorse, the services or products of the Clay Animation Network.