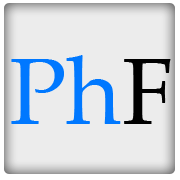 (PRWEB) May 15, 2012
Power Hour Factory is a one of a kind website which is used to create music video mixes for the power hour drinking game. Music videos are streamed right from YouTube. When a mix is created with a total of 60 songs, it can be published which allows the public to access the mix. Each mix is given its own URL which can be used to send to friends and family.
The power hour drinking game is played in small groups typically at a person's house. The underlying goal is to consume a predetermined amount of alcohol (usually a shot of beer) every minute. The music videos on the Power Hour Factory web site are set to change every minute which elimnates the need for a timer and provides a good mixture of music. There are several genres available but if a suitable mix can't be found there is always the option to create one.
Visit http://www.powerhourfactory.com, an account is not required unless a mix is being created and there are many mixes already available.