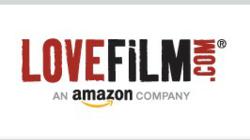 (PRWEB UK) 17 May 2012
Film rental company LoveFilm has recently reported that its web video streams have now overtaken the physical rental of its games, DVDs and Blu-ray discs.
The Amazon-owned firm revealed that video-on-demand streaming rose by over 400 per cent in the year leading up to February. During the same time period, physical rentals grew by just 25 per cent in comparison.
This increase just goes to show the popularity of VOD as access from devices like PCs, connected TVs and games consoles continues to expand. The number of films and TV episodes streamed from LoveFilm over the month of February was 20 per cent higher than those titles rented through the mail order service.
Video streaming was first introduced back in 2009 by the company which now boasts membership figures of over two million. A new package offering unlimited streaming was released at the end of last year as it geared up for competition with Netflix.
Always looking for new opportunities, LoveFilm now provides mail order and streaming rental services in Norway, Sweden, Denmark and Germany in addition to its UK business.
Whichever way customers wish to get hold of their favourite TV shows and get to see the latest film releases, voucher codes ensure that people get more for their subscription.
There are discount codes and offers relating to streaming online content, plus savings can be made on the LoveFilm mail order service when these promotional codes are utilised by the savvy customer.