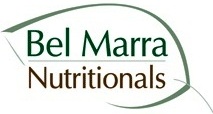 CEO of Bel Marra Health Jim Chiang commented saying, "as a society, we have been bombarded with big size everything and it is easy for us to translate that into our routines at home; filling big plates with food and overeating."
Toronto, ON (PRWEB) May 13, 2012
Bel Marra Health, well known for offering high-quality, specially formulated vitamins and nutritional supplements, supports a recent study that shows cutting calories isn't as effective in weight loss as once thought.
A recent study concluded at Harvard University indicates that counting calories is not the best way to lose weight. The study followed the eating habits of over 100,000 healthy individuals for 12 to 20 years.
Researchers examined how a number of factors influenced their weight gain and weight loss. They discovered that just counting calories doesn't matter much unless you look at the kinds of calories you are consuming. They came to the conclusion that the old adage," everything in moderation" is not good advice. The authors of the study say the kinds of food you eat along with regular physical activity have the greatest impact on weight loss.
The Harvard study listed fruits, vegetables, whole grains, and nuts as good foods for those who are trying to lose weight. Potatoes, meat, and sugar-sweetened drinks were associated with weight gain. However, critics of the Harvard study argue that it is difficult to tell if food was the only factor or if behavior and lifestyle patterns had anything to do with the results. They also criticized the foods listed in the study. They say that potatoes can be unhealthy in some forms, such as fried, but healthy when prepared in other ways.
Spokesperson for Bel Marra Health Dr. Victor Marchione says "there's more, consuming certain types of nuts in excess can be fattening and lead to a loss in the battle to lose weight, too"
Other studies seem to support the Harvard theory that the type of calories you are counting makes a huge difference. Researchers at the City of Hope Medical Center in California studied two groups of overweight people, both on medically supervised low-calorie liquid diets. One group added 3 ounces of almonds to their daily diet; the other group added the same amount of calories from complex carbs like popcorn and Triscuit crackers.
CEO of Bel Marra Health Jim Chiang commented saying, "as a society, we have been bombarded with big size everything and it is easy for us to translate that into our routines at home; filling big plates with food and overeating"
While Doctors at the Mayo Clinic have not commented directly on the Harvard study they do point out that some calorie watching is helpful.
The Mayo Clinic suggests using a smaller plate so it doesn't look like we are depriving ourselves.
The authors of the Harvard study hope once people embrace portion control and begin to understand "all calories are not equal" they will be able to achieve their weight loss goals.
(SOURCE: "The Mayo Clinic". Getting past a weight-loss plateau, March 2, 2012)
Bel Marra Health, the maker of Real African Mango, a formulation built in optimal dosages to help maintain healthy body weight, offers quality vitamins and nutritional supplements in formulations designed to address specific health concerns. All ingredients are backed with scientific evidence. Every product is tested for safety, quality, and purity at every stage of the manufacturing process. Furthermore, Bel Marra Health products are produced only in Health Canada approved facilities, going that extra mile to ensure our health conscious customers are getting top quality products. For more information on Bel Marra Health visit http://www.belmarrahealth.com or call 1-866-531-0466.
Bel Marra Health
100-7000 Pine Valley
Woodbridge, ON L4L 4Y8
pr(at)belmarrahealth(dot)com
866-531-0466
http://www.belmarrahealth.com