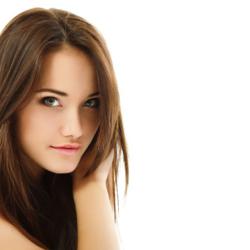 Supermodels make ordinary women green with envy
London, UK (PRWEB UK) 10 May 2012
To be a supermodel is to be revered and respected and the goddesses arrive in stately order to UK Model Agencies.
'A supermodel is highly paid fashion model that has gained a worldwide reputation and generally knocked the socks of the fashion industry,' says Helen Stark, fashion editor for http://www.ukmodelagencies.co.uk. 'By being totally gorgeous and utterly glamorous, supermodels make ordinary women green with envy. It has been an absolute dream of mine to research these gorgeous creatures, to bring out their attributes for all to see on behalf of UK Model Agencies.'
UKMA is the UK's biggest model agents directory and the website proudly dedicates itself to model advice, information and news about all the latest modelling jobs. At the heart of the model industry, UKMA and their partners La Mode London, the model advice and commercial photography company specialising in modelling self promotion, are two businesses who share ideas, information, and bring up-to-date casting calls and general help and reassurance to an aspiring model.
'I never know what I will have to research from week to week,' continues Helen. 'Last week it was all about fashion eras, a section which is still ongoing, but we have been inundated with emails from our models asking about how to become 'super'.' The fashion editor explains,' our site not only promotes the huge amount of marvellous model agencies we have in the UK, as well as all the wonderful photographers out there, but also we have dedicated our website to creating model dreams. It is essentially a site designed for a model or an aspiring one, to be able to take time out from the full-time job, sit on the lunch break with a cuppa in hand and learn the ins and outs of the modelling industry.'
She goes on to say,' we are constantly updating and adding new sections and I for one couldn't wait to get going on the supermodels.'
Usually having a background in haute couture and commercial modelling, UKMA explain that supermodels are in the limelight constantly, even as they get that little bit older, they still maintain their aura. The website with model potential highlights the history of supermodels and goes into detail about each model's history and attributes.
'The term 'supermodel' became popular in the 1980s but they've always been around,' says Stevie Lake, Marketing Manager for UK Model Agencies. 'Fashion designers have their favourites and so do we. It's usually these that get pushed to the front of the queue, respected and revered, and drooled over by men and women alike.' He goes on to say, 'there's usually not one fashion magazine that doesn't have a supermodel in it. They gang together like a gaggle of glamour pusses, go to all the latest parties and are seen looking breathtaking, hanging on the arms of footballers, celebrities, actors and popstars. They have multi-million dollar contracts, endorsements and campaigns and they have managed to brand themselves as household names, gaining worldwide recognition - all because of their wonderful modelling careers.'
The brand-new section all about supermodels is launched today at http://www.ukmodelagencies.co.uk with the aim of inspiring any model out there, showing the potential a modelling career can reach if a model has got what it takes and wants it hard enough. Keep up-to-date with UKMA - a website to make a model's dreams come true.